Dieses Event ist beendet.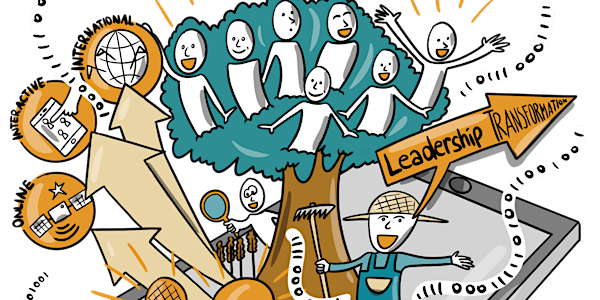 #3 Leadership Transformation Summit | Future Skills Farming
Female Leadership and the Importance of a Human Experience in a Digital World Daring to think differently | Neues Denken wagen
Zu diesem Event
#3 LEADERSHIP TRANSFORMATION SUMMIT
Female Leadership | Neues Denken wagen | Der Krise mit Mut, Zuversicht und Vertrauen gegenübertreten
Female Leadership | Daring to think differently | Facing the crisis with courage, confidence and trust
KEYDATA | ECKDATEN – Summit #3
Die Teilnahme ist entweder kostenfrei oder als zahlender Unterstützer
Den Link zum Erwerb eines Verkostungspaketes finden Sie hier: www.organicadventure.shop
Future Skills Farming - A Human Experience in a Digital World Live from Austria-Vulkanland - Schloß Kornberg | 4x per year - next date 07.05.2021
International setting | internationales Setting - scroll down for the English Version
Worum es diesesmal geht
Lasst uns eine Diskussion eröffnen, die Perspektiven fördert, statt Verbote, Einschränkungen und Endszenarien zu bedienen. Damit der wichtigste Treibstoff für eine gelungene Zukunft verbreitet wird, nämlich Zuversicht und Hoffnung. Female Leadership ist eine Haltung, keine geschlechtsspezifische Bezeichnung. Es steht für eine umsichtige, auf alle Faktoren bedachte Form von Leadership, wird aber aktuell öfter von Frauen gelebt als von Männern. Female Leadership stellt das große Ganze vor vorrangig monetären Gewinn. Laut einer Studie sind Länder, die von dieser Form von Leadership geführt werden, besser durch die Pandemie gekommen, mit geringeren Todeszahlen und weniger wirtschaftlichem Schaden. Lässt sich das auch auf Organisationen und Unternehmen umlegen?
Agenda
15:00 Eröffnung | 16:15 interaktive Pause | 17:00 Zusammenfassung und Diskussion der Ergebnisse
Alle Vortragenden sprechen ca 5 Minuten über ihren Ansatz in einer Krise zu agieren. Danach werden Kleingruppen gebildet, eine interaktiver Austausch mit Speaker und allen Teilnehmer*innen findet statt. Man tauscht sich virtuell mit der*m gewünschten Partner*in aus. Nach der interaktiven Pause werden die Ideen im Plenum präsentiert und diskutiert.
Helena Jochberger, CEO einer Künstler und Kunst online Marketing Plattform über "Apeiron - the Artist platform"
Erika Krenn-Neuwirth, KK Wirtschaftscoaching - Kompetenz und Kairos
Gerald Peter Pfleger, IT Wirtschaftscoach, sitolutions und Future Skills Farming, lebt seit mehreren Jahren mit seinem Team Homeoffice.
Karola Sakotnik, Kulturentwicklungs-Wirtschaftscoach, Creating Culture und Future Skills Farming, MUTIG MenschSEIN als erfolgreiche Haltung für Krisenfestigkeit
Interaktive Pause für das menschliche Bedürfnis nach Verbundenheit trotz Bildschirm "The Human Experience in a Digital World"
• Live Musik
• Live Visualisierungen
• Wein und Gin Tasting
Weißburgunder von Andrea Dietl (Asia Trophy Sieger)
Muscaris von Bio Weingut Winkler Hermaden (Prämiert ) aus dem Steirischen Vulkanland unter der Leitung von Sissi Kroneder
Gin der Manufaktur Lisa Bauer
Alle Speaker sprechen in ihrer Muttersprache, nach Bedarf wird im Chat auf Englisch übersetzt und die Diskussion zweisprachig gehalten
What is about this time
Female Leadership | Daring to think differently | Facing the crisis with courage, confidence and trust
Let's open a discussion that promotes perspectives instead of serving bans, restrictions and end scenarios. So that the most important fuel for a successful future is spread, namely confidence and hope. Female Leadership is an attitude, not a gender-specific label. It stands for a prudent form of leadership that takes also social and environmental factors into account but is currently lived more often by women than by men. Female leadership puts the big picture before primarily monetary gain. According to one study, countries led by this form of leadership came better through the pandemic, with fewer deaths and less economic damage. Can this also be applied to organizations and companies?
- Participation is either free or as a paying supporter
• The link to purchase a tasting package can be found here: www.organicadventure.shop
• Future Skills Farming - A Human Experience in a Digital World Live from Austria-Vulkanland - Schloß Kornberg | 4x per year - next date 07.05.2021
• International setting - scroll up for the German Version
Agenda
15:00 Opening | 16:15 interactive break | 17:00 Summary and discussion of the results
All presenters will speak for about 5 minutes about their approach to act in a crisis. Afterwards small groups are formed, an interactive exchange with speakers and all participants takes place. One exchanges ideas virtually with the desired partner. After the interactive break, the ideas are presented and discussed in plenary.
• Helena Jochberger, CEO of an artist and art online marketing platform about "Apeiron - the Artist platform".
• Erika Krenn-Neuwirth, KK business coaching - competence and kairos
• Gerald Peter Pfleger, IT business coach, sitolutions and Future Skills Farming, has been living home office with his team for several years.
• Karola Sakotnik, culture development business coach, Creating Culture and Future Skills Farming, MUTIG MenschSEIN as a successful attitude for crisis resistance.
Intermission "The Human Experience in a digital world"
Summary of Insights & Discussion
ABOUT | WORUM ES GEHT
The Leadership Transformation Summit is an international online event series on the topic of leadership and responsibility in new, mainly digital working and living environments.
We claim that holistic thinking will prevail and that the handling of emotions, the use of technology and the use of resources will play a central role.
This is an international topic, because everywhere there are people who are willing to contribute to a world worth living in. People who design and cultivate their living space. Our initiative is intended to connect these ideas. We are interested in making visible and thus harvesting what is being created in the world. COVID19 has influenced this positively insofar as online events are suddenly actively visited by people.
We discuss these topics at four events per year, the international working language is English or the native language of the speaker with translation. After the event, the lectures will also be available on our homepage and will be subtitled in German. They are thus also accessible to all people in our immediate environment.Das Leadership Transformation Summit ist eine internationale online Veranstaltungsreihe zum Thema Führung und Verantwortung in neuen, hauptsächlich digitalen Arbeits- und Lebensumfeldern.
__________
Wir behaupten, dass ganzheitliches Denken sich durchsetzen wird und dass der Umgang mit Emotionen, der Umgang mit Technologie und der Umgang mit Ressourcen dabei eine zentrale Rolle spielen werden.
Das ist ein internationales Thema, denn überall gibt es Menschen, die bereit sind, in ihrem Umfeld etwas für eine lebenswerte Welt beizutragen. Menschen, die ihren Lebensraum gestalten und kultivieren. Unsere Initiative, soll diese Ideen verbinden. Uns geht es darum, sichtbar zu machen und damit zu ernten, was in der Welt entsteht. COVID19 hat das insofern positiv beeinflusst, als online Veranstaltungen plötzlich aktiv von Menschen besucht werden.
Wir diskutieren diese Themen bei vier Veranstaltungen pro Jahr, die internationale Arbeitssprache ist Englisch bzw. die Muttersprache der_des Vortragenden mit Übersetzung. Im Anschluss an die Veranstaltung werden die Vorträge auch auf unserer Homepage einsehbar sein und deutsch untertitelt. Sie sind damit auch für alle Menschen in unserem unmittelbaren Umfeld zugänglich.
Credits
Conceptualization by Karola Sakotnik creating culture
Moderation Karola Sakotnik
Visuals by Visuals for Business
Streaming by Gerald Peter Pfleger und sitolutions
Live Camera by VulkanTV - wegen Cornona Auflagen leider nicht möglich | not possible this time due to Cornona regulations in Austria