Event Information
Location
Mallnitz
Mallnitz 36
9822 Mallnitz
Austria
"ANPASSUNG.FÄHIG? Die neue Realität im Anthropozän" "ADAPT.ABILITY? The New Reality in the Anthropocene" 16. - 18. Juni 2022 in Mallnitz
About this event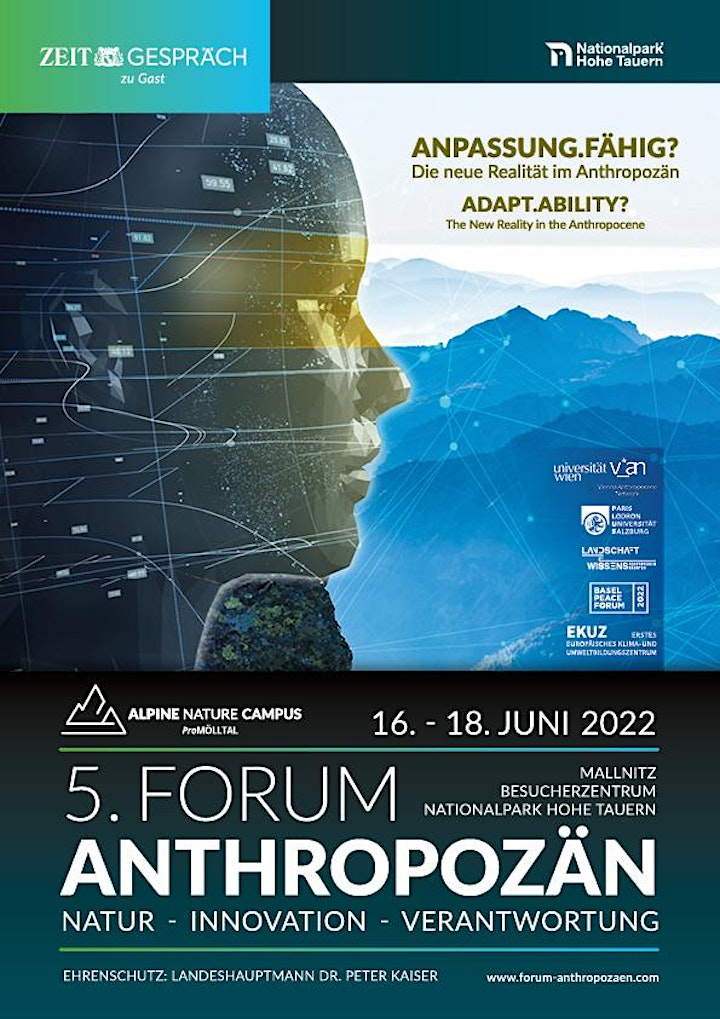 NATUR - INNOVATION - VERANTWORTUNG
Die Diagnose des "Anthropozäns" geht von der Beobachtung aus, dass die Oberfläche der Erde, und damit auch die Lebensbedingungen für Flora und Fauna, durch die Handlungen von Menschen global rasant und in sehr großem Stil verändert werden. Inspiriert zu einem neuen Blick auf die Erde als Lebensraum stellt das Anthropozän die Menschheit vor ganz neue Verantwortlichkeiten. Der Begriff Anthropozän wurde 2002 von dem Atmosphären- chemiker und Nobelpreisträger Paul J. Crutzen in den wissenschaftlichen Diskurs eingeführt.Das Forum Anthropozän geht interdisziplinär der Frage nach, wie sich Menschen wieder verstärkt als Einheit mit der Natur verstehen und erleben können und wie Innovation eine nachhaltige Entwick- lung fördern kann. Wie kann der globale Wandel auch als Chance für eine bewusste Gestaltung der künftigen Erde betrachtet werden.
NATURE - INNOVATION - RESPONSIBILITY
The diagnosis of the "Anthropocene" is based on the observation that the surface of the Earth, together with its living conditions for flora and fauna, is rapidly being changed on a huge scale across the globe due to the actions of humans. Inspired to take a new look at the Earth as a habitat, the Anthropocene demands completely new responsibilities from humankind. The Forum Anthropocene takes an interdisciplinary approach to the question of how people can once again understand and experience themselves as one with nature, and how innovation can promote sustainable development. How can global change also be seen as an opportunity to consciously shape the future Earth?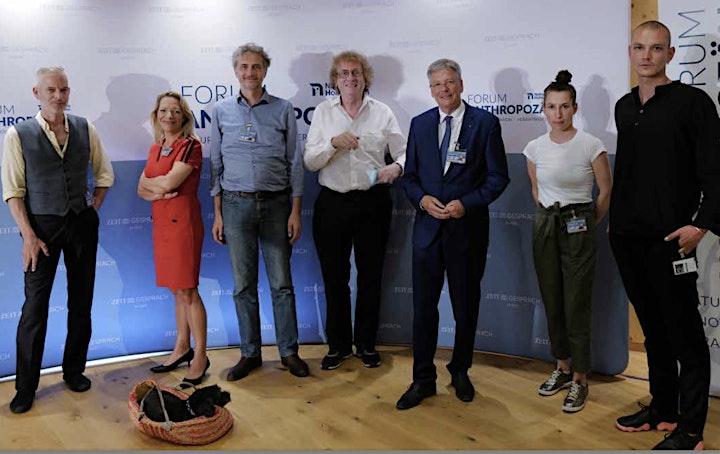 Date and time
Location
Mallnitz
Mallnitz 36
9822 Mallnitz
Austria