Dieses Event ist beendet.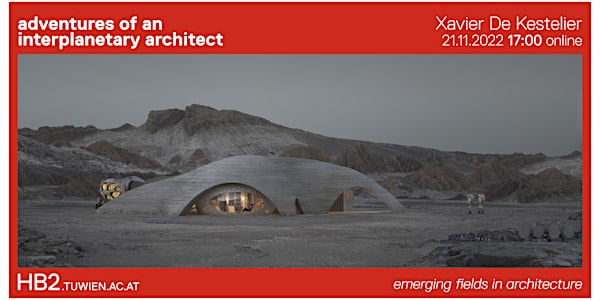 Adventures of an Interplanetary Architect | Xavier de Kestelier
Extreme Architecture: adventures of an interplanetary architect
Zu diesem Event
Lecture by Xavier De Kestelier (Hassell Studio)
Adventures of an Interplanetary Architect
In the frame of the Module Emerging Fields in Architecture (++), HB2, TU Wien
++
The module Emerging Fields in Architecture imparts current knowledge from new research fields in architectural and engineering disciplines, with the aim of dealing with current and future design challenges in a broader social context in an interdisciplinary and fundamental way. The lectures impart knowledge about different and interdisciplinary approaches to design, current developments and results of material and construction research, about planning and building under/in extreme conditions as well as about structures that change or develop due to changing parameters.
In this context, strategies for design (from the initial idea to implementation) are questioned in an interdisciplinary discourse, and the question of how the path from idea to realisation can be shaped and to what extent it is possible to be systematically creative is explored. In the practical part, an independent cross-thematic examination is to be carried out.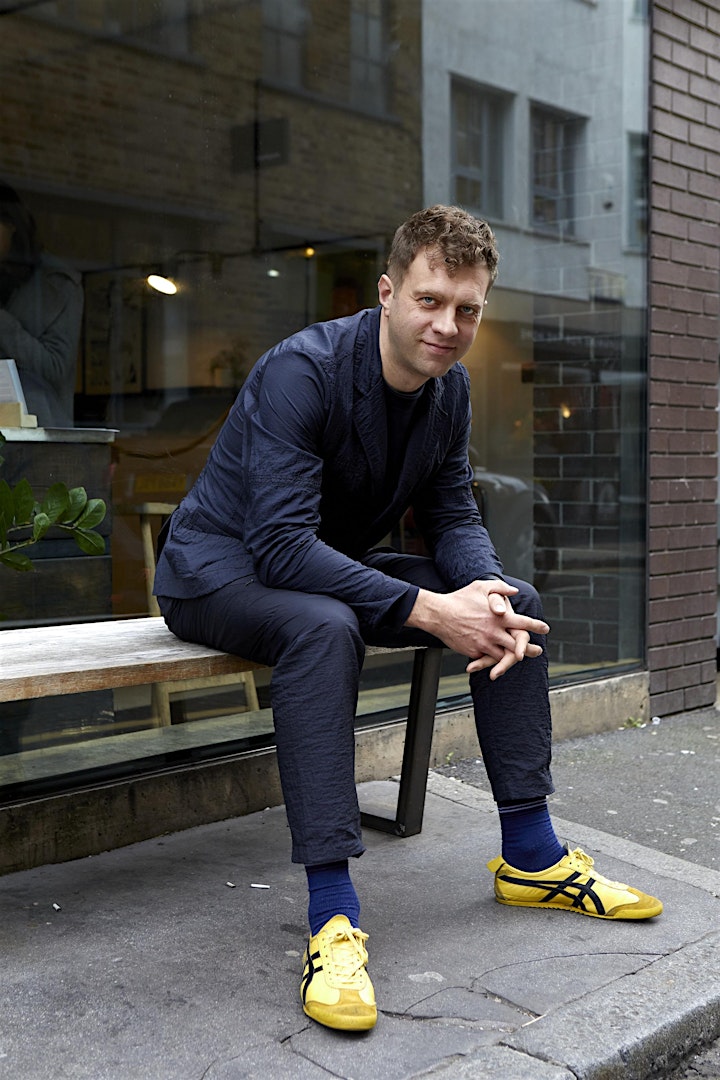 Xavier is Head of Design at international design practice Hassell, where he leads design technology and innovation across all disciplines and regions. For the last decade, Xavier has been an industry leader in the field of parametric design, digital fabrication and additive manufacturing. Prior to joining Hassell, he was Co-head of Foster+Partner's internal research and development team where he worked on the Apple Headquarters, Kuwait and Beijing Airports, Yachtplus and the NBK Headquarters.
At Hassell, Xavier is developing the practice's global digital design strategy for computational design, building information modelling, visualisation and virtual reality. Alongside this he is developing technology for cross-studio design review processes. In recent years, Xavier has built up a portfolio of architecture in extreme environments with a particular focus on space with habitat projects for clients such NASA and ESA.
Xavier is also a Director of Smartgeometry, a non-profit educational organisation for computational design and digital fabrication. This organisation has grown to become an independent worldwide network for computational and digital design specialists. Xavier has held academic positions at Syracuse University (London), University of Ghent (Belgium) and The Bartlett (London).