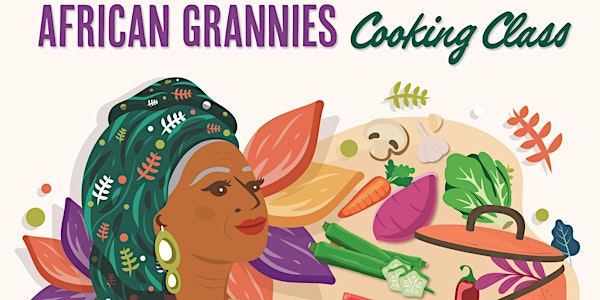 African Grannies Cooking Event - Learn how to cook African Food from a Pro
Make a diffrence in the black community and attend a Cooking Class with a Granny from Ghana, Ethiopia or Nigeria.
When and where
Location
Community Cooking - Kulturhaus Brotfabrik Wien Absberggasse 27/Objekt 19 1100 Wien Austria
Refund Policy
Contact the organizer to request a refund.
About this event
Cooking Class Dates
Ever heared of the Jollof wars? A fight mostly fought between Ghana and Nigeria. Judge yourself and cook some ghanean jollof and find out if its woth the wars. Roll up your sleeves for a African cooking class in Vienna, and create the most popular dish of a country of your choice (Nigeria, Ethiopia or Ghana). Grannies from the Community will show you how to authentically cook Key Wat, Jollof Rice or Egusi Soup. In times of Financial crisis you are supporting individuals from the community to earn an extra buck and the NGO organizing the event, the African Cultural Foundation. The proseeds of your Ticket price will go directly to our charitable projects and couses in Austria and Nigeria (Check out our Projects here: https://www.africancultural-foundation.org/programs)
What to expect
Participants of this program will learn how to prepare an original Nigerian, Ghanean or Ethiopian dish. During the class you will be guided by our community granny. Medium Groups of 15 to 20 people will be asked to fully partake in all the stages of preparation. Activities such as preparing and cooking the Egusi can be a lot of fun and the whole experience of making the finished dish is guaranteed to be as rewarding as enjoying the final outcome itself. Additional to the finished main course you will be able to get your hands on a suprise dessert from one of the regions. (vegetarian/vegan lunch option also available as possible).
Sample Menu
Main Course (A Dessert will be provided or cooked if time remains)
Egusi Soup and Fufu
Key Wot & Rice
Ghanean Jollof Rice
What's Included
Lunch
Cooking ingredients
Drinks
Please Note: Chose one of the 3 Dates. Different dishes will be cooked on each day of the Cooking Class.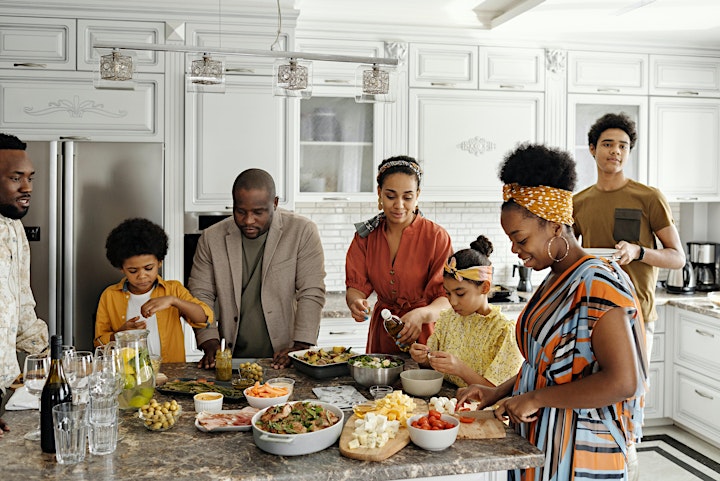 Cooking Class Dates
11.02.2023 (17:00 - 21:00) Learn how to cook Ethiopian food like a Pro
Learn to cook one of the most popular ethiopian dishes and enjoy the fruits of your labour in good company.
17.02.2023 (17:00 -21:00) Nigerian Egusi & Fufu
We all know the dish from Tik Tok. Make your Tik Tok food dreams come true and learn how to cook and eat Nigerian Fufu and Egusi like a Pro.
24.02.2023 (17:00 -21:00) Ghanean Jollof Relodead
Ever heared of the Jollof War? Well, those are mostly between Ghana and Nigeria. Who makes the best Jollof? Well in this cours youll be able to get a tast of Ghanean Jollof and maybe in another course learn how to make Nigerian Jollof and compare the results.