Can Xylella disease in olives be controlled? How far are we in developing treatment & preventive solutions? What is the situation in Italy?
About this event

This year's Xylella Forum organised by the BIOVEXO project will discuss these issues from the perspective both of olive growers and local communities, and of science and solution developers.
We are looking forward to expert insights from Apulian public officials, from EFSA, BBI and two research and demonstration projects financed by the European Commission, BIOVEXO and XF-Actors.
The formal block will continue with an open discussion assessing the situation on the ground and solutions on the horizon. The panel will be composed of representatives of local growers and olive oil industry, local civic society and rural development experts, and a number of European and Italian scientists.
If you stay us till the end, the event will conclude with a networking buffet dinner with a glass of local wine right at the event premises, the CRSFA center in Locorotondo.
This hybrid event (on-site and online) will be in Italian with simultaneous translation to English.
More info about the Xylella Forum and the BIOVEXO project: https://biovexo.eu
By registering you agree to Eventbrite's terms and conditions.
By registering and participating in the event, you agree to organiser's terms and conditions.
Program 28.10.2021
15.00 Registration on site, COVID compliance check
15.00 Press Conference with scientists and public administration representatives
15.30 Welcome statements
15.50 Presentations by EFSA, BBI JU and EU-funded projects
16.50 Coffee break
17:20 Panel discussion with local olive growers and olive oil producers: "Xylella fastidiosa: Status quo, bisogni e aspettative"
19.10 Wrap-up, summary, lessons-learned, take-home messages
19.30 Networking dinner buffet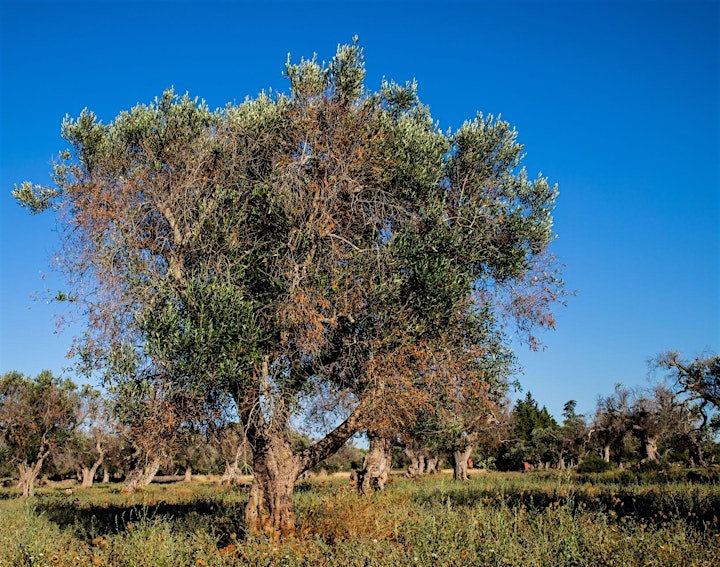 Organizer of BIOVEXO Xylella Forum: Status quo, aspettative e ricerca
RTDS Group is supporting implementation and management of European research and innovation projects to optimise the use of results for maximum impact. RTDS has a proven track record in enabling the innovators to move research and technology from the lab to the market. RTDS works closely with academia, small-and-medium sized companies, European associations and interest groups, corporate entities, and independent research institutions interested in sustainable transition. #4GreenDeal