Building in Antarctica | Hugh Broughton (Hugh Broughton Architects)
Extreme Architecture: Building in Antarctica
About this event
Lecture by Hugh Broughton
Building in Antarctica
In the frame of the Module Emerging Fields in Architecture (++), HB2, TU Wien
++
The module Emerging Fields in Architecture imparts current knowledge from new research fields in architectural and engineering disciplines, with the aim of dealing with current and future design challenges in a broader social context in an interdisciplinary and fundamental way. The lectures impart knowledge about different and interdisciplinary approaches to design, current developments and results of material and construction research, about planning and building under/in extreme conditions as well as about structures that change or develop due to changing parameters.
In this context, strategies for design (from the initial idea to implementation) are questioned in an interdisciplinary discourse, and the question of how the path from idea to realisation can be shaped and to what extent it is possible to be systematically creative is explored. In the practical part, an independent cross-thematic examination is to be carried out.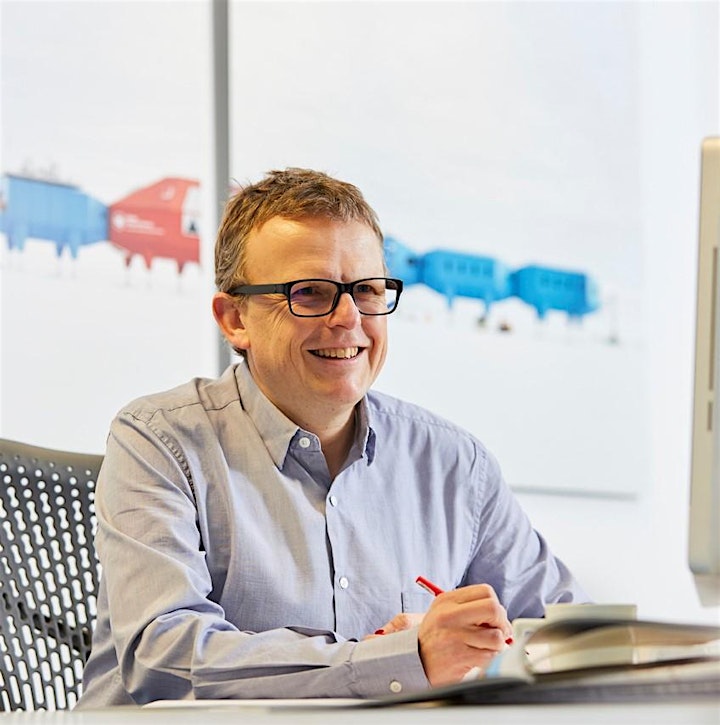 Hugh Broughton founded Hugh Broughton Architects in 1995.
In 2005 Hugh's practice won an international competition for the design of the UK's most southerly Antarctic research station – Halley VI. The modular elevated base was completed in 2012 and is the world's first fully relocatable polar research facility. Hugh's practice has gone on to win a string of design competitions for remote projects and is now considered one of the world's leading designers of research facilities in the Polar Regions. His projects include:
Halley VI Antarctic Research Station for the British Antarctic Survey
Juan Carlos 1 Spanish Antarctic Base
Modernisation of Rothera Research Station for British Antarctic Survey
Scott Base Redevelopment for Antarctica New Zealand
Davis Station Redevelopment for Australian Antarctic Division
Atmospheric Watch Observatory in Greenland for the US National Science Foundation
Hugh has won over 50 international awards for his designs. His work has been published around the world and has been featured in numerous exhibitions and on television and radio. He has lectured worldwide on the work of his practice, and regularly sits on award and competition juries.
Organizer of Building in Antarctica | Hugh Broughton (Hugh Broughton Architects)