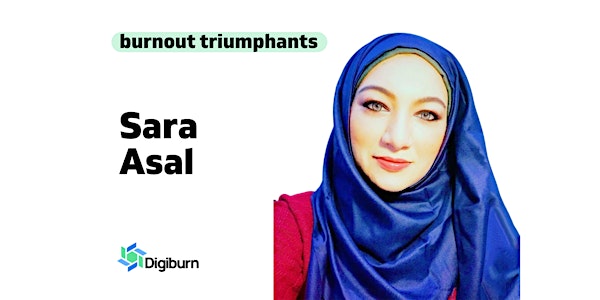 Burnout Triumphants #15- Sara Asal
Sara Asal, who works on delivering a 24/7 online AI/VR support system for lowering burnout, shares her own experience and guidance.
About this event
Our Burnout Triumphant Series is here to share real-life stories of people having gone through severe burnout syndrome and coming out victorious on the other end. Burnout is a serious condition, and we need to address it proactively and responsibly to prevent its occurrence in the very first place and overcome an already existing burned-out state. By sharing the stories of our guests, we want to raise awareness, spread the word, and enable our viewers to recognize any potential red flags in their lifestyles.