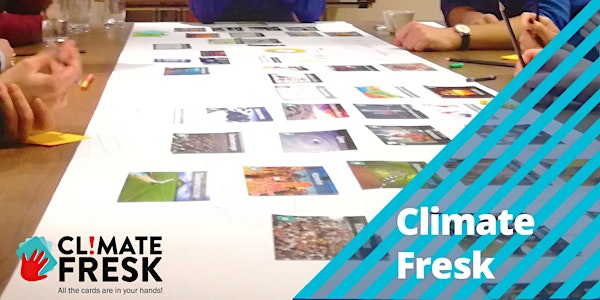 Climate Fresk Workshop (Innsbruck)
Join us for a fun, participatory workshop to help you understand the climate challenge & what we can do to tackle it.
Refund Policy
Refunds up to 7 days before event
About this event
Join us to increase your knowledge about climate change and what solutions will have the most impact. You'll have unexpected conversations, be surprised at what you find, and meet new people from all walks of life.
The Climate Fresk workshop (formerly Climate Collage) is based on the latest and most robust scientific research into climate disruption, specifically the IPCC Sixth Assessment Report. We use 42 colourful cards coupled with facilitated discussions to learn about what is driving climate change, how this affects natural systems, and the consequences of climate change for life on earth.
No knowledge of climate science is needed!
By the end of this workshop, you will:
have a better understanding of climate change and the science that shows causes and consequences
have a visual overview of the complexity and inter-connectedness of climate change
be more aware of how both individual and collective actions are necessary to drive change
have had a chance to reflect on what you have learned and hear the reflections of others
have some ideas about the steps that you want to take moving forward to tackle today's challenges
After the workshop, we'll send you a PDF of the visual overview you created in the group, as well as access to extra resources that you can use for reference and future learning.
Who is this for?
Anyone!
Whether you are new to the topic of climate change, or consider yourself knowledgeable about the problems and the solutions, or are a climate scientist or expert, you'll get something special out of this workshop.
There truly are no stupid questions - we all have something to learn from this game.
Giving back
10% of ticket price is paid to the Climate Fresk association to help them continue their good work.
Refund policy
You can request a refund via Eventbrite up to 7 days before the start of this event. Eventbrite will issue your refund, minus any fees they charge.
If you cancel your place within 7 days of the start of the event, no refunds are available. If you wish, you can give your workshop place to someone else - just let us know on the day.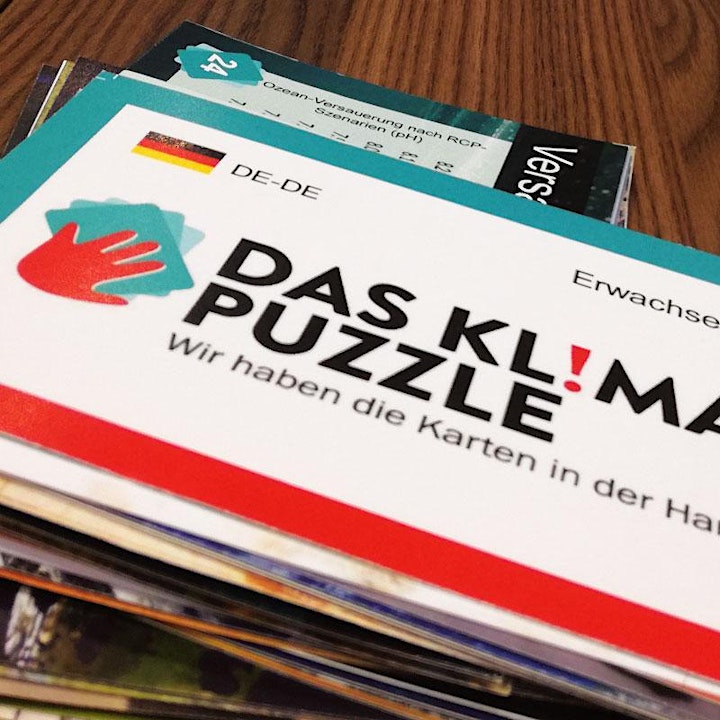 About The Climate Collage Workshop
The Climate Fresk (formerly the Climate Collage) is a workshop that was created in France by the inimitable Cédric Ringenbach. It's a fun, engaging, and thought-provoking workshop that will get you talking about climate change, increasing your awareness of the problem, and thinking strategically about the most effective ways to tackle it.
Want to run this workshop for your team or your company?
We'd be delighted to facilitate a Climate Collage/Climate Fresk workshop for your company online. We can even tailor it to your needs. If that appeals to you, get in touch with Suzanne Whitby at Peak to Deep to arrange an exploratory conversation.