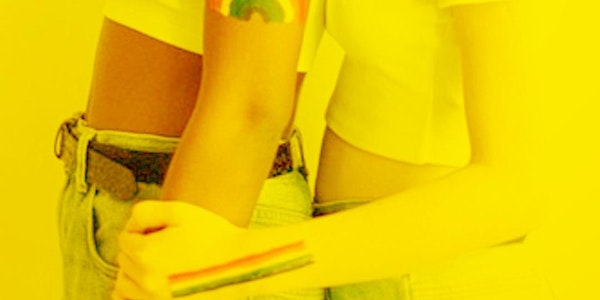 Colourful narratives for Vienna Pride| Kunterbunte Erzählungen zum Pride
Location
VinziRast-Lokal "mittendrin" Dachatelier- Rooftop. Wheelchair accessible top floor, cross the restaurant into the courtyard and the lift is on the right. 5mins from Ubahn Schottontor
19 Währinger Straße
1090 Wien
Austria
An evening of colourful poetry, storytelling and music in English, German and Hungarian to celebrate Vienna Pride. Doors open 18:00.
About this event
The association Hint.wien is happy to present an evening of queer poetry, storytelling and song in celebration of Vienna Pride 2022.
JG Danso and friends will read works in English, German and Hungarian from the rooftop of the Vinzirast Mittendrin Dachatelier.
The venue is wheelchair accessible. To access the Vinzirast Dachatelier rooftop, cross the restaurant into the back courtyard. The lift is on the right, or take the outside staircase to the rooftop.
Light refreshments available on a pay what you can basis.
This event is supported by the Verein Schwarze Frauen Community (Black Women's Community) and part-funded by the Vienna 9th District Bezirk Alsergrund programme. There will be a contribution from Markus Delitz: Vorsitzender der Kommission für Bildung, Inklusion, Diversität und Soziales, Bezirksrat; 9. Bezirk and Esther-Maria Kürmayr, Verein Schwarze Frauen Community.
---DE--
Ein Abend mit bunter Poesie, Geschichten und Musik auf Englisch, Deutsch und Ungarisch, um den Vienna Pride zu feiern.
Der Verein Hint.wien freut sich, anlässlich der Vienna Pride 2022 einen Abend mit queerer, LGBTQIA+ positiver Poesie, Storytelling und Gesang zu präsentieren.
JG Danso und Freunde werden von Vinzirast Mittendrin Dachateliers Werke auf Englisch, Deutsch und Ungarisch lesen.
Der Veranstaltungsort ist für Rollstuhlfahrer zugänglich. Um auf die Dachterrasse des Vinzirast Dachateliers zu gelangen, durchqueren Sie das Restaurant und gehen in den Hinterhof. Der Aufzug befindet sich auf der rechten Seite, oder nehmen Sie die Außentreppe zur Dachterrasse.
Leichte Erfrischungen sind auf der Basis von "pay what you can" erhältlich.
Diese Veranstaltung wird vom Verein Schwarze Frauen Community unterstützt und gefordert durch den Bezirk Alsergrund. Es wird einen Beitrag von Markus Delitz geben: Vorsitzender der Kommission für Bildung, Inklusion, Diversität und Soziales, Bezirksrat; 9. Bezirk und Esther-Maria Kürmayr, Verein Schwarze Frauen Community.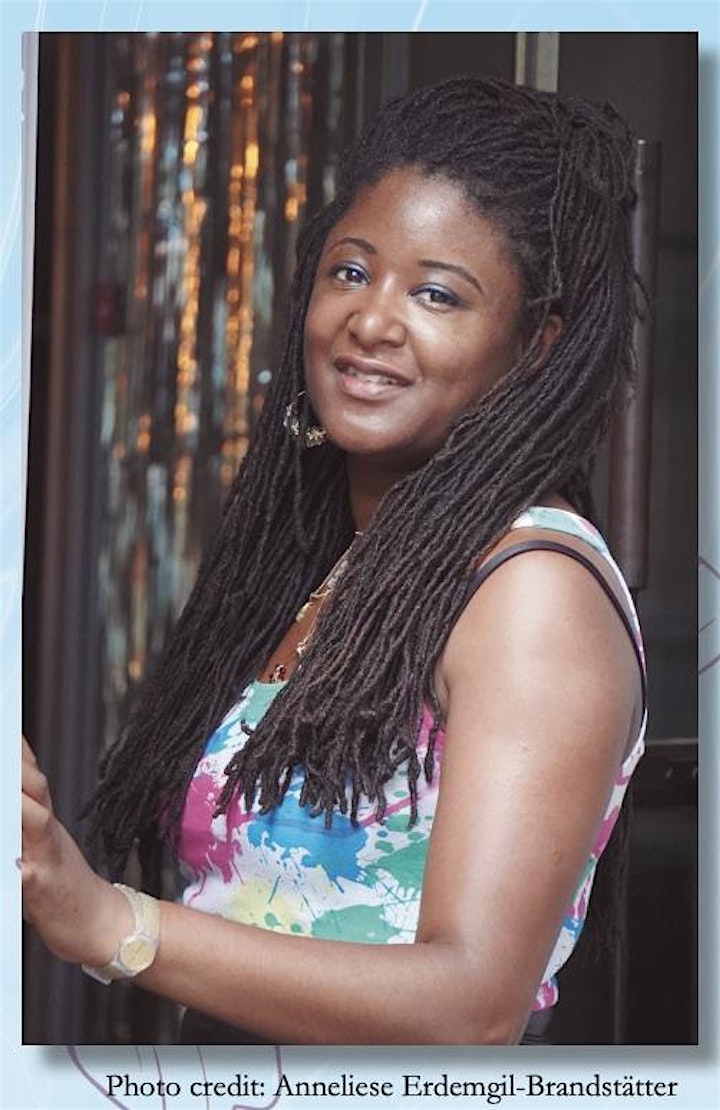 JG Danso (she/her)
JG Danso (she/her) is a Black, cis-woman, queer poet, intersectional equalities advisor and human resources expert. JG's work navigates feminism, queer visibility, motherhood and relationships.
Her multidisciplinary approach to writing connects queer joy to the push for structural equality, intersectionality and inclusion in all spaces. Born and raised in East London, she is resident poet of queer community café Villa Vida, Vienna; Chair of hint.wien an association working to support queer mental health through highly intersectional queer centered storytelling; and board member of the Schwarze Frauen Community (Black Women's Community).
Her signed illustrated poetry prints from the INAUGURATIONS collection will be for sale at this event. All proceeds will go to supporting highly intersectional queer centered mental health and storytelling initiatives.
JG can be found on Instagram @jgdanso, her creative home @villavidacafe and the association hint.wien @hint.wien.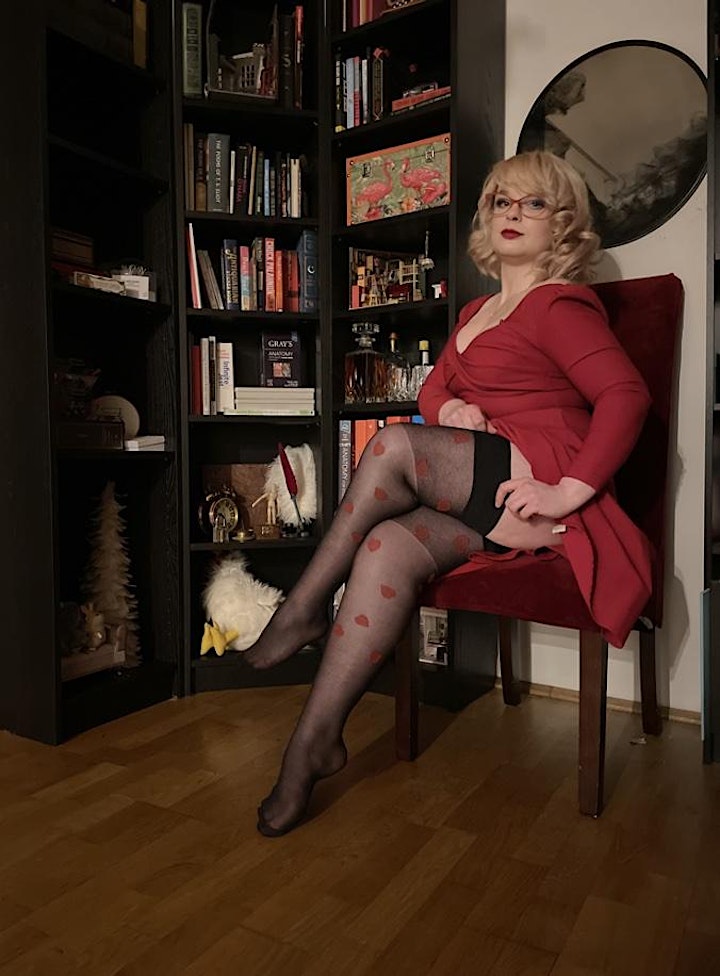 Alessandra Francesca (she/her)
Poet and Storyteller Alessandra Francesca (she/her) was born and raised in Boston, USA. She was active in the poetry and storytelling scenes in New York City and Amsterdam, NL, where she was a regularly featured performer.
Currently residing in Vienna, she can be found observing characters and scribbling in a notebook at cafes and bars around the first district.
Her work is a mixture of storytelling, poetry, and humor, often with a focus on love and lust. She is currently working on her first novel, a murder mystery. Alessandra will recite in English. Those interested in becoming her next muse: follow her work on Instagram at @Ilsa.seeks.rick and read more on her website www.ilsaseeksrick.com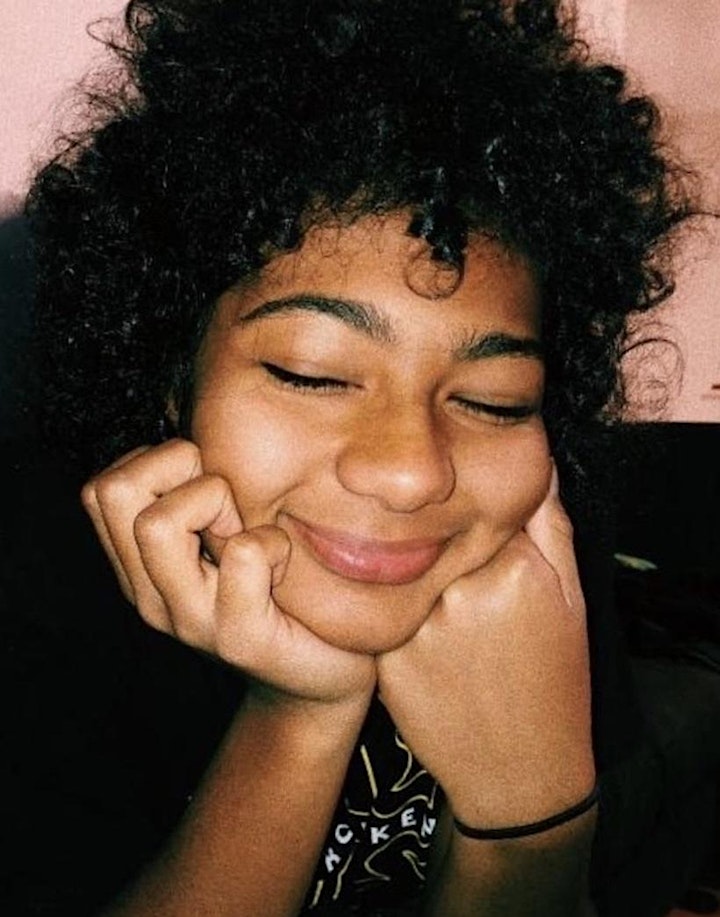 Mayra Kiki (she/her)
Mayra Kiki (she/her) was born in Senegal and raised in Vienna. She has been writing for 6 years .
A student of transcultural communication & translation, writing is a way to look at the world from another perspective and celebrate the ordinary. As such her style evokes sentiments of the many thoughts, impressions, questions and aspirations that the world throws at us. Will these questions ever be answered?
Mayra Kiki will recite in English and German.
Mayra Kiki (sie/ihr) ist in Senegal geboren und in Wien aufgewachsen. Sie dichtet bereits seit etwa 6 Jahren.
Als Studentin transkultureller Kommunikation & Übersetzung, schreibt sie auch um die Welt aus einem anderen Winkel zu betrachten, und die gewöhnlichen Dinge zu zelebrieren. Ihr Stil ruft die vielen, oft verwirrt und verknoteten Gefühle, Gedanken und Fragen hervor, die mit der Navigation unserer Welt einhergehen. Werden die Fragen je ausgehen?
Mayra Kiki liest in Deutsch und Englisch.
Alexander (he/him)
Alexander (he/him) has lived in Vienna for more than a decade, but is relatively new to queer community. He started to write as a practice of self-reflection at the time of his personal coming out. Alexander has also found a kind of release through Buddhist spiritual practice. His work conveys a sense of longing and salvation in search of hope...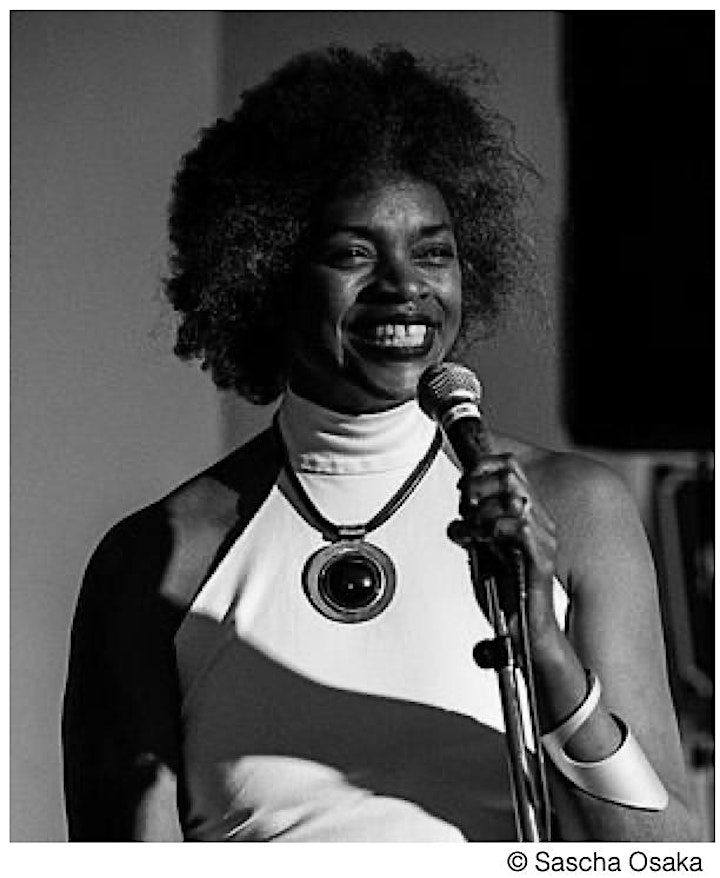 Margaret Carter (she/her)
Margaret Carter (she/her) is a dynamic and passionate singer with a voice that inspires audiences. Originally from the US, she began to sing as a child.
The rich and smooth tones of her voice make her a natural for jazz and blues. Now based in Vienna, she studied with the jazz legend Elly Wright and enjoys appearances at a range of charity and cultural events.
The organisers
This event is organised by the association (Verein) hint.wien. Hint.wien stands for 'highly intersectional Vienna | hoch intersektionelles Wien. hint.wien's values are: Intersectional, queer, collaborative.
Verein hint.wien works intergenerationally to support diverse LGBTQIA+ communities in Vienna through highly intersectional, queer centered, storytelling, mental health support and 'volunqueering.' Follow us on Instagram or sign up as a hint.wien volunqueer via @hint.wien.
www.hint.wien | www.instagram.com/hint.wien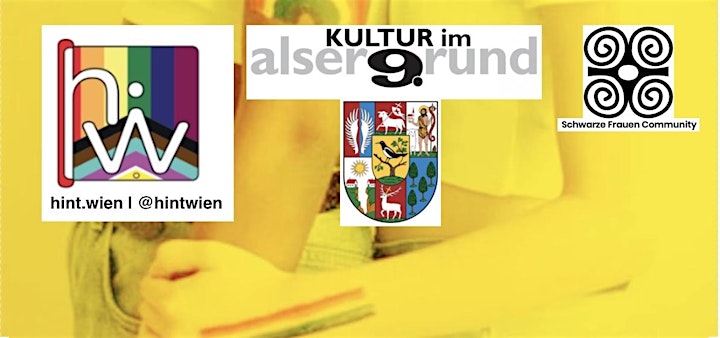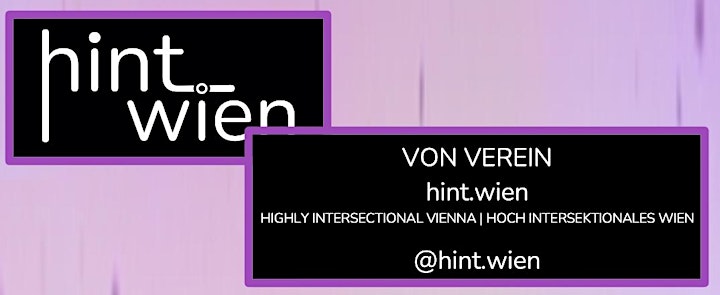 Supported by:
Verein Schwarzen Frauen Community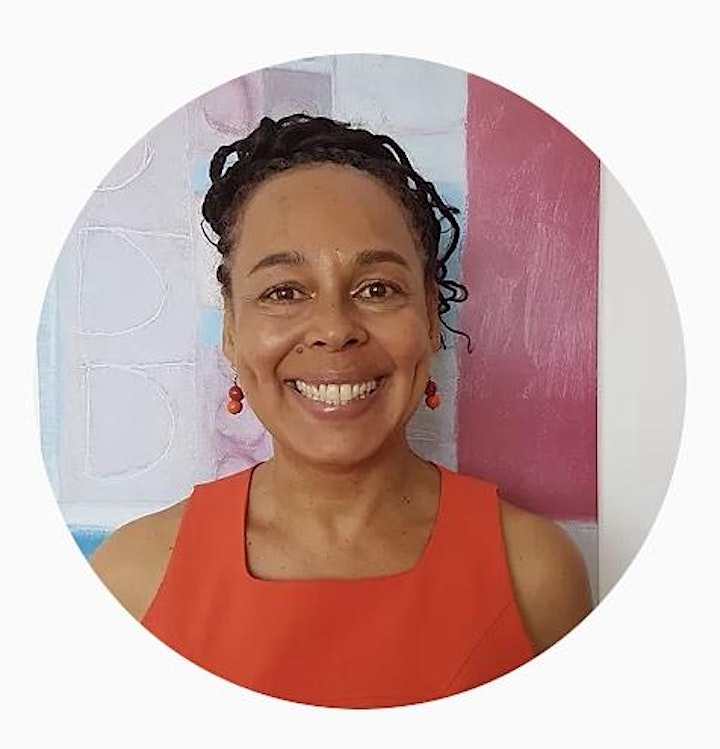 Mag.a.DSA Esther Maria Kürmayr: Leitung, Mädchen- und Frauenarbeit, Anti-Diskriminierungstrainerin bei Verein Scwarzen Frauen Community
Gefördert durch:
Part funded by:
Kultur Alsergrund 9. Bezirk- den Bezirk Alsergrund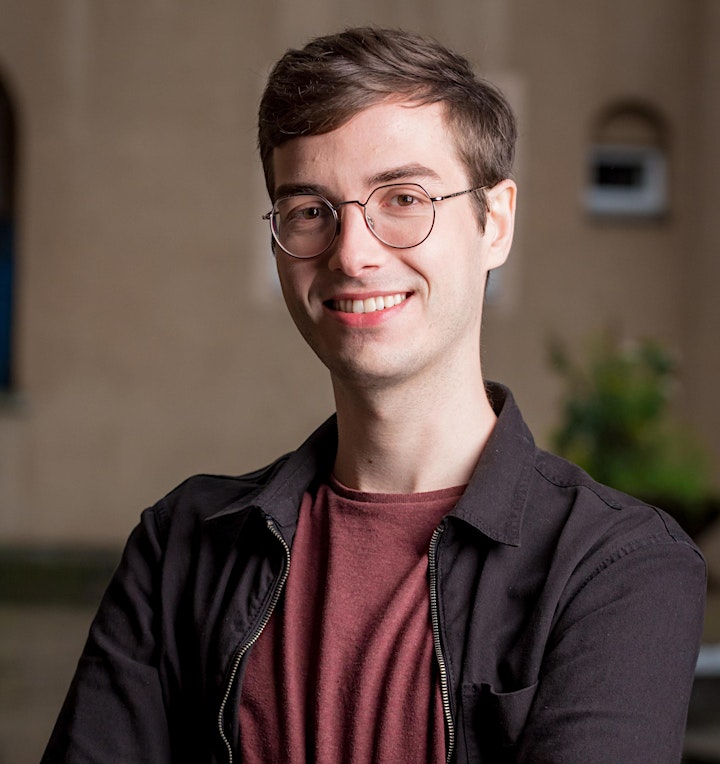 Markus Delitz, representative of Bezirk Alsergrund: Vorsitzender der Kommission für Bildung, Inklusion, Diversität und Soziales, Bezirksrat; 9. Bezirk.