Dieses Event ist beendet.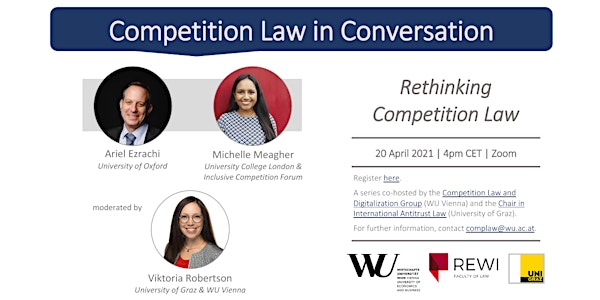 Competition Law in Conversation: Rethinking Competition Law
Competition Law in Conversation with Ariel Ezrachi and Michelle Meagher on Rethinking Competition Law
Zu diesem Event
What will the future of competition law look like? Following the publication of their thought-provoking books in 2020 (Meagher, Competition is Killing Us, Penguin 2020; Stucke/Ezrachi, Competition Overdose, Harper Collins 2020), we discuss whether it is time to rethink competition law as we know it – and how this could be achieved.
Join the conversation!