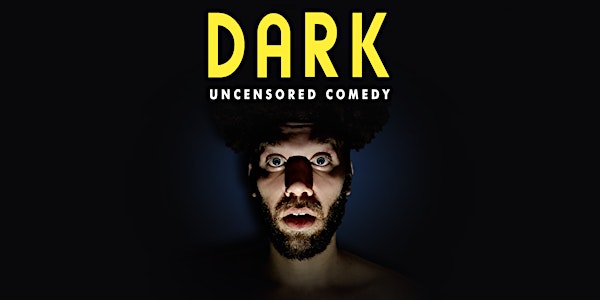 "DARK" - Delightfully Dark Comedy
An evening of dark and politically incorrect stand-up comedy--definitely not for the faint of heart!
When and where
Location
Shebeen International Pub 45 Lerchenfelder Straße 1070 Wien Austria
Refund Policy
Refunds up to 7 days before event
About this event
"𝗩𝗶𝗲𝗻𝗻𝗮 𝗖𝗵𝘂𝗰𝗸𝗹𝗲𝘀 - 𝗖𝗼𝗺𝗲𝗱𝘆 𝗙𝗼𝗿 𝗘𝘅𝗽𝗮𝘁𝘀" 𝗶𝘀 𝗽𝗿𝗼𝘂𝗱 𝘁𝗼 𝗽𝗿𝗲𝘀𝗲𝗻𝘁 𝗮 𝗳𝘂𝗻 𝗲𝘃𝗲𝗻𝗶𝗻𝗴 𝗼𝗳 𝗱𝗮𝗿𝗸 𝗰𝗼𝗺𝗲𝗱𝘆 𝘄𝗶𝘁𝗵 𝗰𝗼𝗺𝗲𝗱𝗶𝗮𝗻 𝗥𝗲𝗴𝗶𝗻𝗮𝗹𝗱 𝗕ä𝗿𝗿𝗶𝘀! 𝗦𝘁𝗮𝗿𝘁 𝘆𝗼𝘂𝗿 𝘄𝗲𝗲𝗸𝗲𝗻𝗱 𝗼𝗳𝗳 𝗿𝗶𝗴𝗵𝘁 𝘄𝗶𝘁𝗵 𝗙𝗿𝗶𝗱𝗮𝘆 𝗡𝗶𝗴𝗵𝘁 𝗖𝗼𝗺𝗲𝗱𝘆!
"You can't joke about that!" Where's the line in comedy? Tonight we're going to find the line and dance all over it! If you're a fan of dark comedy, then this is the show for you! No topic is "too far," as long as it's funny enough to satisfy your twisted sense of humor. No limits--just funny!
Trigger Warning: This show will cover a lot of dark, mature, and potentially offensive topics. If that's not for you, the maybe check out one of our other shows instead: www.comedyfriday.eventbrite.com
REGINALD BÄRRIS is an American stand-up comedian based in Vienna, and one of the fastest rising up-and-comers in continental Europe. Reginald has headlined in 60+ cities in more than 20 countries, been the opening act for comedy legend Russell Peters, as well as making a splash at several major international festivals (Sziget Festival, Utrecht International Comedy Festival, and more).
𝗗𝗼𝗼𝗿𝘀 𝗢𝗽𝗲𝗻: 19:30
𝗦𝗵𝗼𝘄 𝗦𝘁𝗮𝗿𝘁𝘀: 20:00
Door Price: 18€ (incl. VAT)
Or you can get a 𝗙𝗥𝗘𝗘 𝗧𝗜𝗖𝗞𝗘𝗧 by joining our 𝗣𝗮𝘁𝗿𝗲𝗼𝗻 at the VIP Tier: www.patreon.com/TheReginaldBarris
**Pre-sale Ticket holders can skip to the front of the line to check in and get first pick at seats. Tables cannot be reserved in advance. Tickets are available at the door once pre-sale ticket holders have been admitted.**