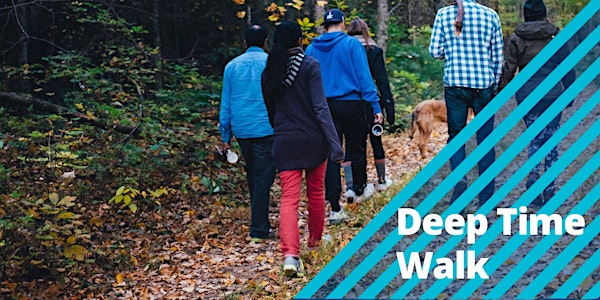 Deep Time Walk in Innsbruck (English)
Journey with us through 4.5 billion years of Earth's history via a 4.6 km guided walk and reflect on what it means to be a good ancestor.
When and where
Location
Der Bäcker Ruetz - Mariahilfpark 1 Mariahilfstraße 6020 Innsbruck Austria
About this event
Join us for a Deep Time Walk to travel through our geological past, better connect to the place we love and reflect on what it means to be a good ancestor.
We'll meet at Der Bäcker Ruetz in Mariahilf on the terrace in front of the playground (feel free to arrive earlier and enjoy breakfast outdoors).
We allow 15 minutes for registration and for last-minute toilet breaks and a quick coffee for those of you who need your caffeine. We'll leave promptly on the hour (if you are late, we won't be able to wait, unfortunately), and we'll meander through Innsbruck, along the Inn and perhaps along the Sill, journeying through 4.6bn years of Earth's history via a 4.6km guided walk.
Please note that this walk will take place in English.
What to expect:
This transformative experience enables you to grasp the enormity of our planet's history and set our own species, Homo Sapiens, in context. It is an invitation to view the world differently, encouraging positive action and advocacy for a regenerative Earth.
Part history lesson, part mindfulness session, this walk is all about stepping out of our own lives and gaining a sense of the really Big Picture.
During the walk, you will be guided through some of the most significant events and key revolutions in Earth's deep history from the formation of the solar system, to our own species and our impact on the earth. It will take+-2.5 hours and will include occasional stops for discussions and reflections along the way.
What to wear:
This is an outdoor event and involves a 4.6km walk. Please dress for the weather and wear walking shoes. You may wish to bring water for the walk.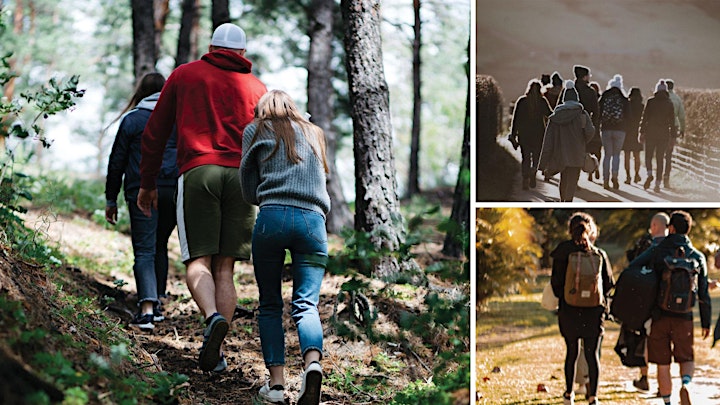 About the Deep Time Walk
The Deep Time Walk was co-created by Dr Stephan Harding and Sergio Maraschin, at Schumacher College (England). For more information about the Deep Time Walk Project please visit www.DeepTimeWalk.org.
About the walk leaders
This walk is facilitated by Suzanne Whitby, a communication specialist, trainer and facilitator who channels her energy and knowledge into Peak to Deep as an environmental and climate communicator. An enthusiastic non-expert when it comes to ecological science, she invites you to be part of a collective journey that combines head, heart and feet, and take the opportunity to question our place in the living world, and reflect on our individual and collective commitment for change.