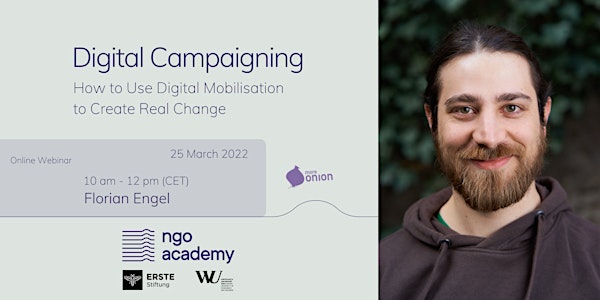 Digital Campaigning: how to use digital mobilisation to create real change
In this webinar you can learn about strategic models in campaigning. Florian Engel (more onion) will provide an introduction to the topic.
About this event
How can non-profits and NGOs use people power to create real-world change?
On this webinar you can learn about strategic models in campaigning and specific tactics you can use to achieve your objectives. The webinar will cover setting clear objectives, the role of email marketing in digital and how the most commonly used tactics work. Through case studies you will see how organisations of all sizes can embrace digital mobilisation, grow their supporter base and win campaigns.
This webinar is intended as an introduction to digital campaigning and will feature examples from organisations across Europe. It is open to anyone interested in learning about digital mobilisation from experts in the field.
Whether you are a senior leader or an office level staffer, this webinar is for you. Experience with communications, digital, advocacy as well as fundraising is useful when attending this webinar. But it's not a requirement.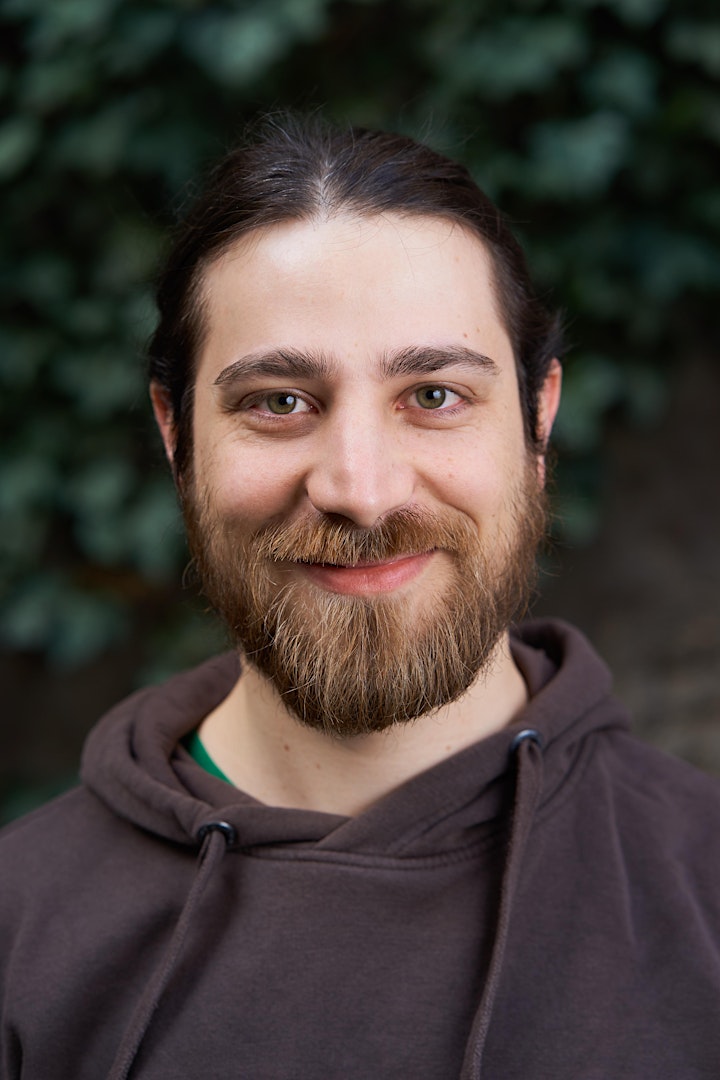 Florian Engel is the co-founder and Managing Director of more onion - the digital mobilisation agency. In the past decade Florian has worked on hundreds of digital projects with NGOs and unions across the globe. As a consultant he has supported major international organisations such as Greenpeace International as well as NGO-startups like SumOfUs. Florian is particularly passionate about digital campaigning and combining campaigning with fundraising. He frequently shares his expertise through presentations at conferences as well as trainings. Florian made his first attempts at campaigning when he was still at High School. Since then he has always been fascinated by using strategic digital mobilisation and the right technology to make the world a better place. Through the software development work on the platform "Impact Stack" (by more onion, since 2010) he has gathered experience in a wide range of fields such as User Experience Design, Agile Management, Product innovation and Analytics.

About NGO Academy
NGO Academy aims to build up and strengthen skills and know-how in topics relevant to the development and sustainable implementation of projects within NGOs and Social Enterprises in Central and South-Eastern Europe. By offering a range of high-quality programmes for executives and members of these organisations, it enables building up capacity, as well as transnational networks within its community. NGO Academy is a joint project of ERSTE Foundation and Vienna University of Economics and Business (WU Vienna).
More information about NGO Academy: ngoacademy.net