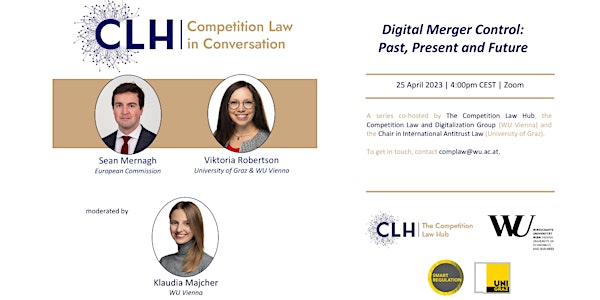 Digital Merger Control: Past, Present and Future
Competition Law in Conversation discusses the past, present and future of digital merger control.
By Competition Law and Digitalization Group WU Vienna
Date and time
Tue, 25 Apr 2023 07:00 - 07:45 PDT
About this event
The increasing concentration in digital markets has led to the question whether competition law has sufficient tools at its disposal to curb acquisitions by Big Tech. In late 2022, the European Commission published a Policy Brief setting out its past approach to digital mergers, and allowing a glimpse into the future. At the same time, Vicky Robertson provided an expert report to the Commission on national cases regarding digital mergers, for which she analysed data from a wide range of Member States. In this instalment, we will discuss how the European Commission and national authorities enforced digital merger control in the past, and what developments might lie in store for the future based on today's understanding of these markets.
On Sale 23 Mar 2023 at 11:15