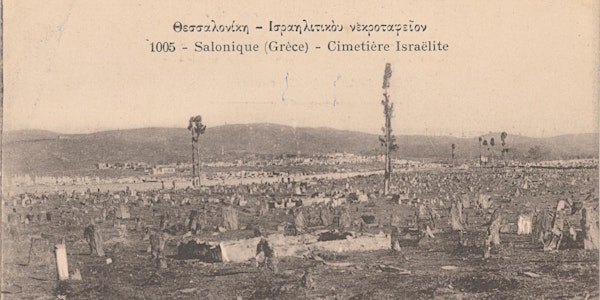 Dissident Narratives of Contested Topographies
Yara HASKIEL (fellow) in conversation with Eyal SIVAN (filmmaker/theoretician) | Talk and screening
About this event
"To articulate the past historically does not mean to recognize it 'the way it really was'. It means to seize hold of a memory as it flashes up at a moment of danger." (Walter Benjamin)
In the context of the exhibition Transgression of the Real at Kunstpavillion Innsbruck, the public event reflects on the poetic tools of disidentification and the potentials of artistic intervention in times of neoliberal dispossession and violence which 'keeps piling wreckage and hurls'.
Departing from the outstanding body of work of Eyal SIVAN, the discussion will also offer insights into Yara HASKIEL's new video essay Precarious Twilight Zones, currently presented in the concluding exhibition of the Büchsenhausen Fellowship Program for Art and Theory 2020-21. Both artists develop their montage-based essay works along topographies of material reality, which are interwoven with archival residues and inscribed by different affects.
Along with audiovisual excerpts and in conversation with the audience, the event addresses the continuities and scissures in the 'making of official history and memory' within today's overlapping temporalities in the construction of national narratives.
PLEASE NOTE: This is a hybrid event. Up to 17 people can participate in the event in Künstlerhaus Büchsenhausen. Participating in the event on-site is possible only in accordance with the current legal COVID-19 regulations. In addition, the event will be streamed via Zoom. In order to receive the Zoom link, please register via Eventbrite.
Current information on events taking place at Künstlerhaus Büchsenhausen in the context of the exhibition Transgressions of the Real can be found on our website.
Participants:
Yara HASKIEL is a video artist and researcher. She studied Experimental Film and Art and Media at the University of Arts in Berlin and Hamburg with Hito Steyerl, Heinz Emigholz and Gerd Roscher. She holds a Master in Museology and Critical Theory from the Autonomous University of Barcelona. In 2014-15 she took part in the Independent Studies Program (PEI) at the Museum for Contemporary Art (MACBA) in Barcelona. Her collaborative exhibition project Personal Geographies was realized in Berlin and Belgrade (2016-2018). In 2019, her research project Assembly of Sleepless Matter was granted the Artist Research Fellowship by the Senate Department for Culture and Europe, Berlin. Currently, she is a PhD scholar of the Rosa-Luxemburg-Foundation and at the Visual Culture Department at Goldsmiths, London. Central themes of her work are the connections between memory and (dis-)placement of minor and forgotten narratives and their trans-generational affective constellations. Further, she focuses on micropolitics and its precarities. Yara Haskiel generates video essays and multi-screen installations that embrace reflexivity by experimenting with video diary, found footage and new media.
https://vimeo.com/haskielproductions
Eyal SIVAN was born in 1964 in Haifa Palestine-Israel and grew up in Jerusalem.
 He is a Marseille based filmmaker, essayist and independent researcher. Known for his controversial films (Izkor: Slaves of memory, (1990) The Specialist (1999), Route 181 (2004), Jaffa: the orange's clockwork 2009), Sivan has directed more than fifteen internationally awarded political documentaries and produced many others. Worldwide theatrically released and TV broadcasts, Sivan's films are regularly exhibited in major art shows around the world and continuously inspire scholars and researchers from various disciplines. In parallel to his filmmaking and research practices, Sivan conducts an extensive practice of master classes and teaching of artistic research in and through cinema and visual media practice. Sivan is a regular lecturer on the Israeli-Palestinian conflict representation, documentary filmmaking and ethics, political crimes' representation, political use of memory, and more. He is the founder and artistic director of the Paris based films production and distribution company, Momento! and of the distribution and curatorial platform Palestine Films Collection. Sivan is an Honorary Fellow at the European Center for Palestine Studies at University of Exeter UK. He is the founder and first Chief Editor of South Cinema Notebooks - a journal of cinema and political critic edited by the Sapir academic college in Israel where he was a visiting professor for ten years, after co-leading the MA program in Film, Video and New Media as Reader (associate professor) in media production at the school of Arts and Digital Industries (ADI), at the University of East London (UEL). Sivan was for a decade visiting professor and program adviser at the Master in Film programme at the Netherlands Film Academy – Amsterdam University of the Arts (AhK) were he held in the last years the function of Principal professor and Head of research in cinema.