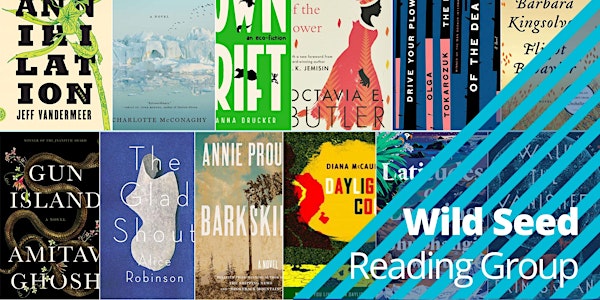 Drive Your Plow Over the Bones of the Dead - Book Discussion (Online)
Wild Seed Ecofiction Reading Group is an online book club for readers interested in eco- and climate fiction.
About this event
Reading group, literary pod, book club – choose your preferred title and join us as we read our way through a variety of ecological literature, both contemporary and classic.
In our monthly book discussions, we'll share perspectives, "ah hah!" moments, and seek inspiration and new ideas that will feed into the new world that we are living in.
This month, we will be discussing:
Oct 2022: Drive Your Plow Over the Bones of the Dead, Olga Tokarczuk
How it works:
Each month, we'll read one Eco Fiction book from our annual reading list. Feel free to read in English or translation, however the discussion will take place in English.
Come along to the next reading group.
We'll invite everyone to share their impressions, and we'll use those to kick-start a discussion.
We'll have a selection of thoughtful questions to think about, should the discussion fail to materialise – but this seldom happens!
And that's it!
The current reading list:
Let's use the ideas found in books to spark conversation and catalyse change.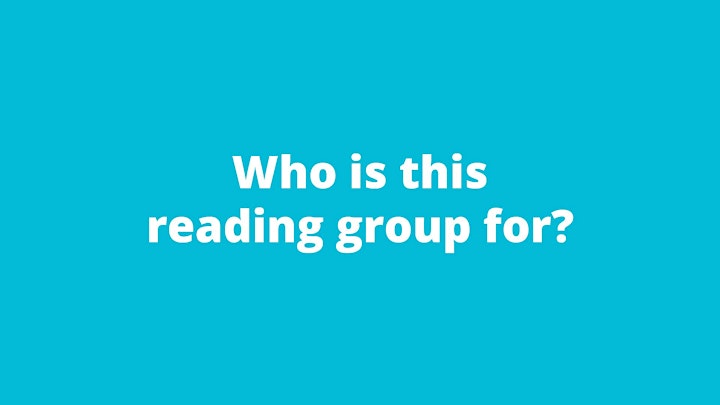 Who is this for?
If you are a lover of books and reading, and you are interested in speculative and future fiction that involves the environment, nature, how humans interact with the world, climate change, biodiversity, global heating, environmental disruption, and what the world might look like in 5-10-15-20-50 years, this is for you!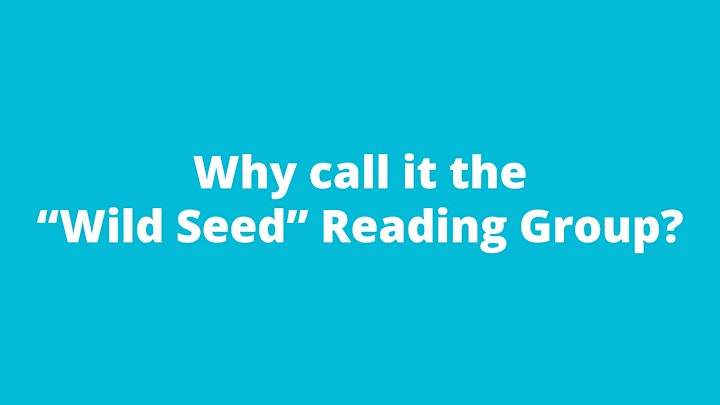 Why call it "Wild Seed"?
When I run workshops, I often talk about planting a "seed" and then seeing what happens when people harvest the seed and plant it in the "wild". I think that the ideas and stories that we find in ecofiction function as wild seeds, and we readers can carry and plant wild seeds in the most unexpected places. Hence the name...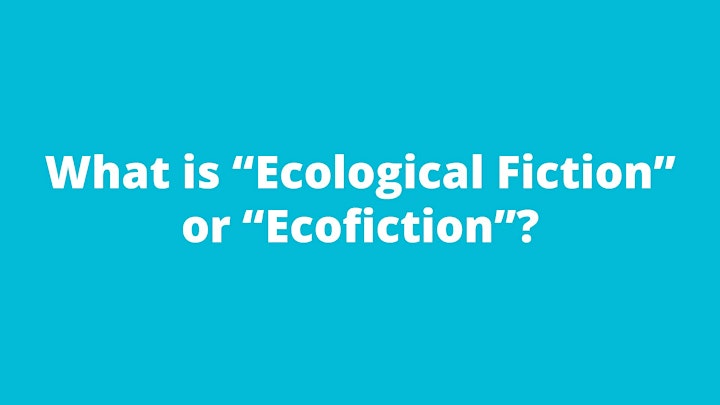 What is Ecological Fiction or Ecofiction?
Ecofiction (also "eco-fiction" or "eco fiction") is the branch of literature that encompasses nature-oriented (non-human) or environment-oriented (human impacts on nature) works of fiction.
Although we initially thought about focusing on CliFi, or Climate Fiction, we are interested in both climate and environmental disruption and the human and non-human response to human-caused and other challenges. Ecofiction felt like a good umbrella term for the types of books included in this club because it can include many existing and emerging genres and sub-genres, including climate fiction, eco-futurist and solarpunk fictions, speculative fiction, contemporary fiction, Anthropocene fiction, magical realism, ecological weird fiction, literary fiction, and more
Ecofiction has a social role too, in that researchers have identified that it prompts thinking and action in relation to the issues that arise in ecofiction (see Schneider-Mayerson's "The Influence of Climate Fiction: An Empirical Survey of Readers", Schneider-Mayerson el al's "Environmental Literature as Persuasion: An Experimental Test of the Effects of Reading Climate Fiction") in the same way that other literary fiction increases interest in topical themes like animal welfare (see Małecki et al's "Literary Fiction Influences Attitudes Toward Animal Welfare").
So reading ecofiction is a form of social thinking that may lead to change!
Author of Where the Wild Books Are: A Field Guide to Ecofiction, Jim Dwyer, has said that Eco Fiction involves:
• The nonhuman environment not merely as a framing device but as a presence that begins to suggest that human history is implicated in natural history.
• Human interest, although this is not understood to be the only legitimate interest.
• Human accountability to the environment is part of the text's ethical orientation.
• Some sense of the environment as a process rather than as a constant or a given is at least implicit in the text.
(Source: This Way to Sustainability Conference, CSU Chico, 11/ 5/10, https://web.archive.org/web/20170103123116/https://www.csuchico.edu/pub/inside/10_12_09/dwyer.shtml)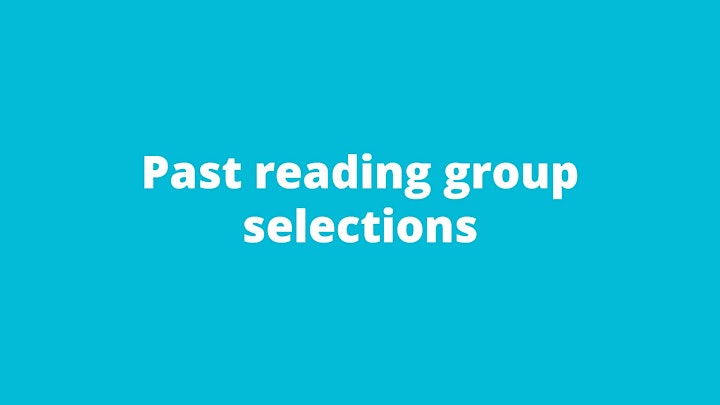 Past selections:
Coming soon :)