Dieses Event ist beendet.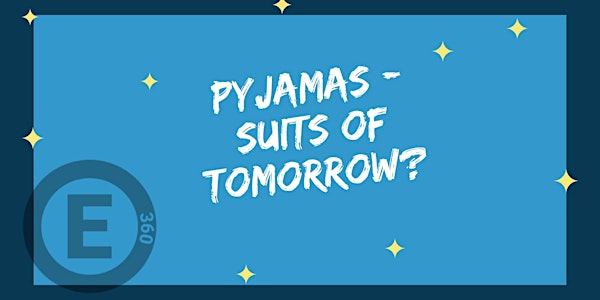 Entrepreneurship 360 °: Pyjamas - suits of tomorrow?
Digitale Entrepreneure erzählen von ihrem Berufsalltag.
Zeit und Ort
Veranstaltungsort
Wirtschaftsuniversität Wien 1 Welthandelsplatz 1020 Wien Austria
Karte und Wegbeschreibung
Zu diesem Event
Im Pyjama Geld verdienen?
Unter dem Motto "Pyjamas – suits of tomorrow?" laden wir diesmal spannende Persönlichkeiten ein, welche ihren Beruf, dank der Entwicklung des Internets, online ausführen können. Diese neuen, digitalen Berufe führen oft zur Selbstständigkeit, aber wie sieht der Berufsalltag von digitalen Entrepreneuren eigentlich aus?
Welche Vorteile und Herausforderungen gibt es?
Und wie sieht es aus, wenn man sich bewusst dafür entscheidet, analog zu bleiben?
Speaker:
Moderation:
Bei unserem Entrepreneurship 360° erwarten dich:
Spannende Keynote
Inspirierende Speaker
Coole Gäste