We create a supportive team for you to support you to achieve your bold objectives and be your best self. Have a taste of us!
About this event
INVITATION to our OPEN CLUB event, have a taste of us, get in touch!
Find your peers to achieve your goals!
We form small teams of like-minded women who want to support each other unconditionally with their expertise so that each of us can move forward faster and more focused in her career and her business.
EXPEERTS.club is a safe space for all women who want to grow.
At EXPEERTS.club we change the status quo by changing our own status quo: our mindset, skillset and toolset, and the state of our bank accounts. We unconditionally support each other to shine, grow and thrive, to move faster on the path to a fair world for us all.
In small teams with like-minded women from around the world, we set goals, hold each other accountable, and empower each other to overcome any challenge!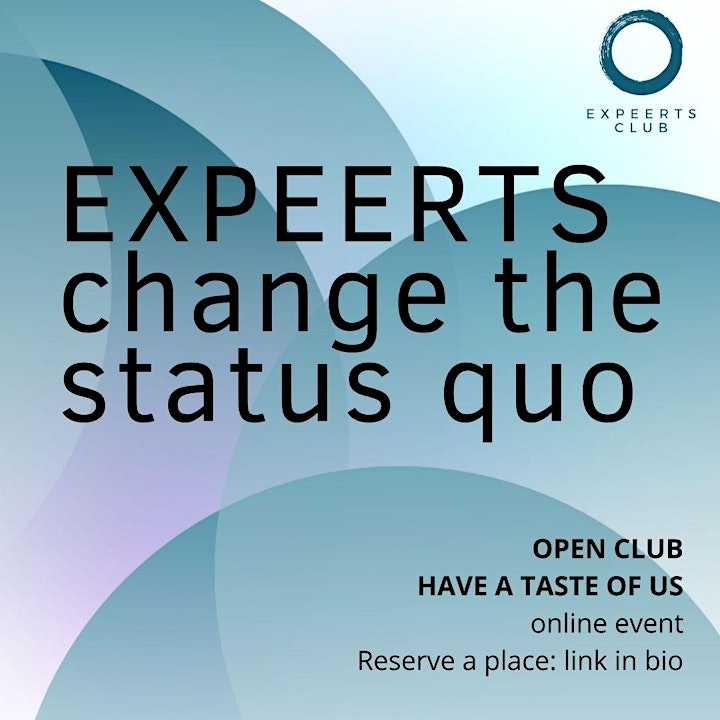 The common purpose of EXPEERTS.club is to change the status quo and make our power and strength visible in what we do every day and of course structurally, in the laws and in our bank accounts.
We want to live in a feminist world and we start with our own attitudes, constantly learning, expanding our networks and helping each other unconditionally in all career issues.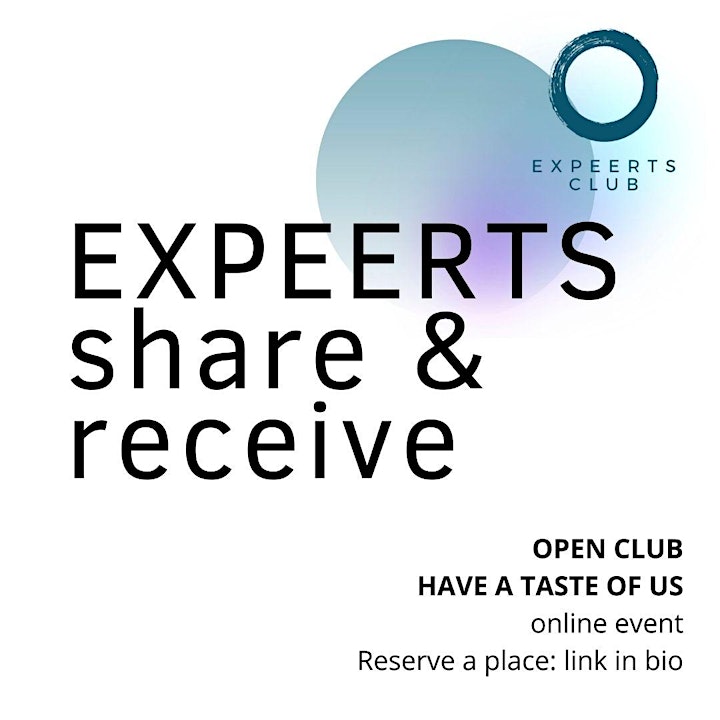 PROGRAM
THE WHY, THE HOW, THE WHY (Cloed Baumgartner, founder)
FIND YOUR PEERLEADERS AND SUPPORT TEAM!
HOW TO SET BOLD OBJECTIVES AND MEASURABLE GOALS .
WOMXN ONLY!
*****
If you can't attend our OPEN HOUSE event, please book a quick 14-min call with the founder Cloed Baumgartner to hear more about us: ---- > EXPEERTS.club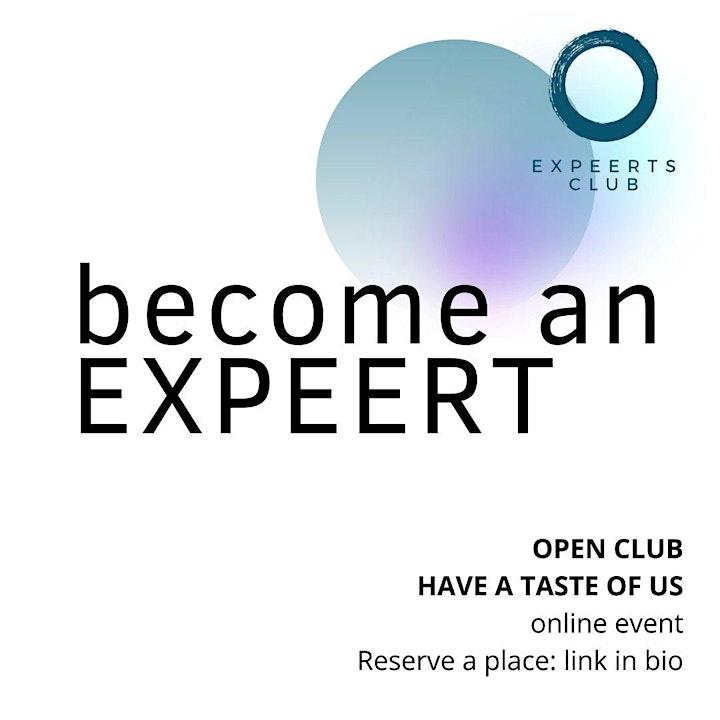 Organizer of EXPEERTS.CLUB : Find your supportive team of like-minded women!