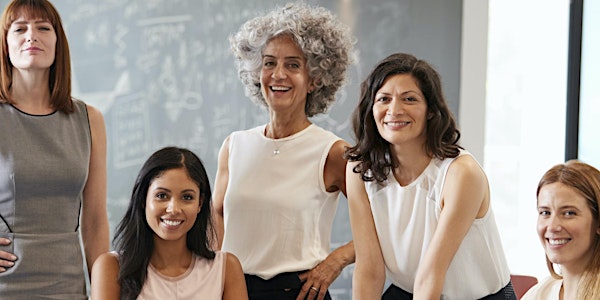 Free Q&A Session for Workshop Personal Branding for Female Professionals
Q&A Session for Workshop Series - Personal Branding for Female Professionals
About this event
Free Overview Q&A Session for my Personal Branding Workshop Series that is starting on February 15, 2022:
If you want to take action and start the new year by positioning yourself for your next promotion, a new job, or a higher income – my Personal Branding Workshop series is for you!
Find out more in this 30 min free virtual Q&A session - we will give an overview of the workshop series and answer questions.
Why your personal brand is key to your success
The steps involved in creating your unique personal brand
Why creating a career and life vision are critical
How you can stop your self-sabotaging by addressing your inner critic
Why your on- and offline communication style sends a message about you
How effective networking works and gets you exposure
Who is this workshop for?
Female professionals in a corporate job who are working long hours, feeling stressed and frustrated because of lack of recognition.
Register for the free 30 min Q&A session
Read more details at:
Personal Branding for Female Professionals - Workshop Series
Sabine Wieger is working with international leaders to boost their self-leadership skills and entrepreneurial thinking to help them reach their personal and professional goals. Through discovery of their unique style and potential, each client learns what works for them, and as a role model leading other. Most recently, Sabine has been coaching and guiding leaders through agile/teal transformation, to help them optimize the impact on their roles and discover new opportunities opened up by organizational change. Her success-proven method is sustainable and environmentally friendly, coaching virtually with leaders around the world since almost 10 years. Sabine is an energetic, dynamic, dedicated and passionate leadership and business development professional with over 25 years experience in business and leadership development in US and European markets. https://sabinewieger.com/about/
Read more about personal branding: https://sabinewieger.com/personal-branding/