Dieses Event ist beendet.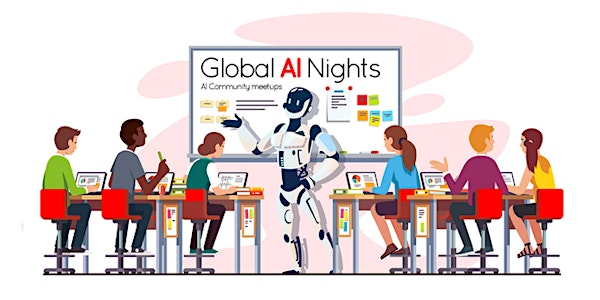 Global AI Night Vienna
Zeit und Ort
Veranstaltungsort
Microsoft Österreich GmbH Am Euro Platz 3 1120 Wien Austria
Karte und Wegbeschreibung
Beschreibung
The Global AI Night is a free event organized by local communities all over the world that are passionate about Artificial Intelligence on the Microsoft Azure platform.
The event is the perfect balance between quality content, awesome lectures, getting your hands dirty and learn & share with other community members.
Dive in and learn how to implement intelligence into your solutions with the Microsoft AI platform, including pre-trained AI services like Cognitive Services and Bot Framework, as well as deep learning tools like Azure Machine Learning, Visual Studio Code Tools for AI, and Cognitive Toolkit.
During this AI Night you will get inspired through sessions and get your hands dirty during the workshops. By the end of the night you will be able to infuse AI into your applications.
Agenda:
18:00 - 18:30 Welcome & Drinks & Food
18:30 - 19:00 Keynote
19:00 - 20:15 Beginner Track Part 1 | Intermediate Track Part 1
20:15 - 20:30 Break
20:30 - 21:45 Beginner Track Part 2 | Intermediate Track Part 2
21:45 - 22:30 Networking & Drinks
Beginner Track
Part 1 - Creating applications that can see, hear, speak or understand - using Microsoft Cognitive Services
Part 2 - Is that wine good or bad? A beginner tutorial on how to build a binary classification machine learning model with no code using Azure Machine Learning Visual Interface

Intermediate Track
Part 1 - Learn how to train high accuracy machine learning models using automated machine learning
Part 2 - Crash course on building and accelerating deep learning solutions