Dieses Event ist beendet.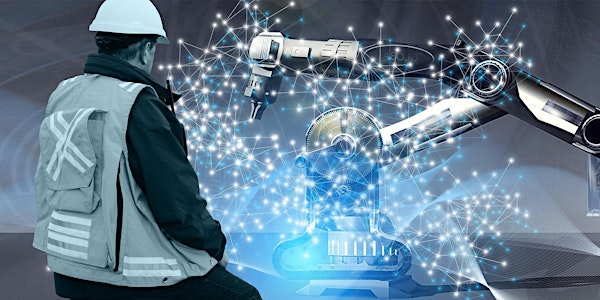 GMAR Industry Talks III (English)
IMPROVE Cross Border WG & CEUP RIS3Round Table
Zu diesem Event
Ladies and Gentlemen,
CEUP2030, IMPROVE! and GMAR are honored to invite you to the 3rd edition of the GMAR Industry Talks.
Once again we have prepared rather interesting talks! Participants are invited to exchange thoughts and ideas regarding various topics relating to Industry 4.0 & the field of Robotics.
We are looking forward to welcoming you at the GMAR Industry Talks:
When: 21.02.2022, 14:00-16:30Uhr
Where: Online
Sign up: Eventbrite
24h before the event an MS Teams Link will be send to you.
Faithfully yours!
Regina Rosta-Pethó (Pannon Business Network Association / IMPROVE!)
Christian Wögerer (Profactor / CEUP2030)
Alexander Numrich (GMAR)
GMAR Industry Talks III
IMPROVE Cross Border WG & CEUP RIS3Rountd Table
Welcome:
Christian Wögerer & Alexander Numrich & Regina Rosta-Pethó
I. robominds GmbH: Christian Fenk
"Every robot needs a brAIn"
Christian Fenk will share insights about AI and the future of automation. In his speech "every robot needs a brAIn" he will explain step by step, AI in robotics through case studies and ongoing projects. In addition, he will share some future perspective and new market trends.
II. Centre de Disseny d'Equips Industrials (CDEI-UPC): David Caballero Flores
"MOBY"
Presenting:
- MOBY technology (autonomous omnidirectional movement using conventional wheels – instead of omni wheels).
- Spinoff Steering Machines, which introduced MOBY into indoor-logistics market and some successful applications.
III. JOANNEUM RESEARCH Forschungsgesellschaft mbH: Mathias Brandstötter
"Mobile manipulation in manufacturing."
This talk will focus specifically on those robotic systems that consist of a mobile platform and a robotic arm. Such systems, so-called mobile manipulators, have been researched for many years and are used in various forms, meanwhile also in industry. In addition to the presentation of the possible applications of these robot systems, the current solutions, developments and difficulties are shown and an outlook on future applications is given.
IV. Profactor GmbH: Akkaladevi Sharath Chandra
"The FELICE EU project; flexible assembly manufacturing with human-robot Collaboration and digital twin models"
Brief overview: the USE Cases and the current results of the ongoing EU research project FELICE.
V. Pannon Business Network Association: Regina Rosta-Pethó
"IMPROVE! – Cross-border development network in the Austrian – Hungarian region "
Cross-regional digital developments for businesses to provide complex service portfolio with cooperation of the regional DIHs.
VI. Pannon Business Network Association: Balazs Barta
"Teaching and Learning Factory – digitalization experimentation."
The training of digitalization in manufacturing often lacks integration of various applications. Therefore, by showcasing a manufacturing unit that is entirely equipped with sensors, interfaced with robotics, augmented reality, etc. significantly boosts the efficiency of the message. It also serves as a basis for applied research solutions, like cybersecurity and connected factory.
VII. Profactor GmbH: Christian Wögerer & Oswald Adrian Bratu
"Commonalities in Central Europe to upstream policy making in Advanced Manufacturing & Industry 4.0"
Commonalities between Use-Cases and how they develop to a Common Policy Use Case.