We believe in a Europe liberated from abortion. To do this, we must make a real impact. Come to learn how you can make an impact!
About this Event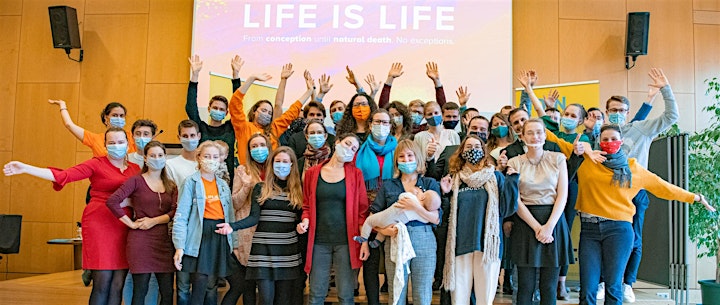 Wil jij meer leren over prolife, hoe je het (ongeboren) leven kunt verdedigen en leeftijdsgenoten ontmoeten die ook prolife zijn?
Kom dan naar het Impact Congress. Dit is een evenement waarbij we door middel van workshops meer leren over het hoe en wat rondom abortus en hoe we hiervoor de strijd aan kunnen gaan. Met top sprekers als:
Branka (overleefde abortus)
Diederik van Dijk (directeur NPV en eerste kamerlid voor de SGP)
Leontine Bakermans (werkt bij apotheek)
Arlindy van Harberden (Er is Hulp).
Daarnaast zal er plaats zijn voor ontmoeting met andere mensen die ook prolife zijn en praktische workshops. Dus nodig je vrienden uit, schrijf je in en tot dan!
9:30 inloop
10:00 programma
10:30 workshop ronde 1:
- Hoe verdedig ik het leven na de geboorte (Diederik van Dijk)- Plant een zaadje: hart tot hart spreken (ProlifeEurope)
11:30 workshop ronde 2:
- Anticonceptie en morning after pil (Leontine Bakermans)
- Gespreksinstrumenten
12:30 lunch
13:30 workshop ronde 3:
- Abortus overlevende herkennen en helpen (Branka)
- Praktische hulp bij een crisis zwangerschap (Arlindy van Harberden)
14:30 programma
15:00 praktische workshops
18:00 avondeten