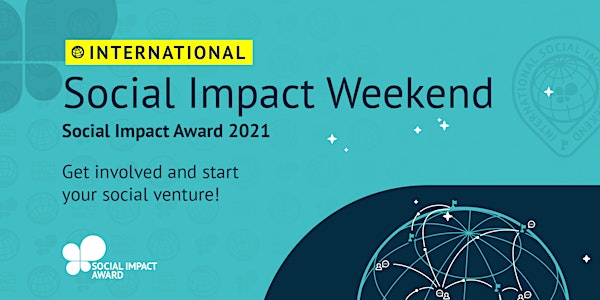 International Social Impact Weekend
Try yourself out as a Social Entrepreneur and discover the world of Social Entrepreneurship during an interactive online workshop weekend!
About this event
SIA's International Social Impact Weekend is a fully immersive, international experience into the world of social entrepreneurship. The online gathering is packed with 2 and a half days of hands-on skill-building sessions, inspirational talks from successful social entrepreneurs, and networking opportunities, leaving participants with a wealth of new knowledge, skills, and connections.
The event is for both young people with no prior experience and knowledge about the field, as well as young people with an existing idea for a social venture looking to pursue social entrepreneurship further. Participants also get the opportunity to learn more about the next steps of the SIA program, including our internationally-recognized incubation program and awards.
The event takes place from April 16th to 18th. The event is in English.
Plattforms we use:
Zoom (Once you register, you receive the link to join this event on Zoom.)
You should sign up right away because:
--> It is completely free.
--> You can join with your team or alone having an idea for a project or without one.
--> You can connect to like-minded peers around the world.
--> You work online interactively in small groups and get feedback on your idea from your peers and our experienced facilitators.
--> There will be lot's of inspiration, fun activities, community vibes and even prizes!
Check out our general agenda for the weekend below.