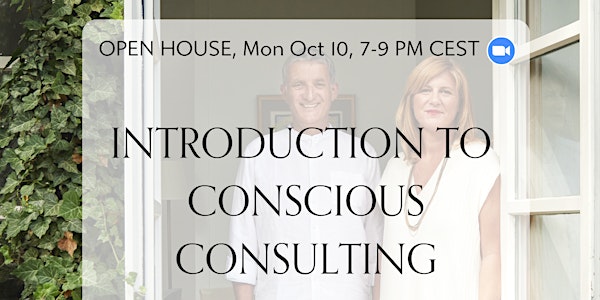 Introduction to Conscious Consulting
We invite you to join our new edition of the CCG Open House, a free online event introducing Conscious Consulting.
About this event
When people hear Conscious Consulting they have all kind of ideas, like this is all about mindfulness, meditation and spirituality, maybe even a little esoteric? But if not, what is it?
What are the key aspects of Conscious Consulting?
How it is different from mainstream consulting?
What does "Conscious" mean in that context?
What is the intention of Conscious Consulting?
We will give you short overview over a vast field we explored over the last decade and invite you to bring your own questions, experiences and thoughts.
Also meet a community of like-minded Consultants, Coaches and Leaders who feel we need to go beyond the known territories, thinking patterns and tools if we want to support organizational and societal transformation.
Join our free event, please register via Eventbrite to get access to the link.