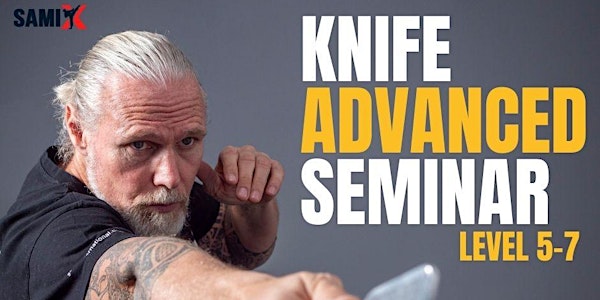 KNIFE CONCEPT Seminar for Advanced Students & Instructors
for Students and Instructors Level 5 - 7
When and where
Location
SAMI Headquarters Vienna Frömmlgasse 31 1210 Wien Austria
About this event
Jeder Bereich hat seine jeweiligen Experten! Hier lernen Sie von Profis, wie Sie sich gegen Messerangriffe wehren, aber auch das Training mit dem Messer.
Dieser Intensivkurs ist für hochqualifizierte Schüler und Lehrer. Das Training zielt darauf ab, technische Fähigkeiten, Taktiken und Einstellungen zu verbessern und natürlich die Prinzipien und Techniken von SAMICS Knife Concept zu vermitteln.
Seminarpreis: Euro 320,-
Freitag 10 - 16 Uhr
Samstag 12 - 18 Uhr
Sonntag 10 - 16 Uhr
Voraussetzungen
Level 4 im SAMI-Messerkonzept
______________________________________________________________________________________________________
Each field has its respective experts! Here you can learn from professionals how to defend yourself against knife attacks but also the training with the knife.
This intensive Course is for high leveled students and instructors. The training aims to increase technical skills, tactics, attitude and of course convey the principles and techniques of SAMICS Knife Concept.
Seminar Price: Euro 320,-
Friday 10 - 4 pm
Saturday 12 - 6 pm
Sunday 10 - 4 pm
Prerequisites
Level 4 in SAMI Knife Concept