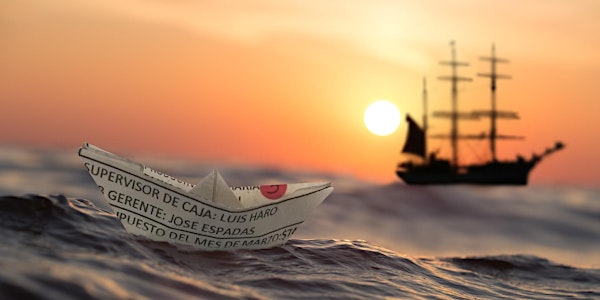 leaderSHIP challenge – the journey to being authentic and inclusive
Join us on our free 5-day leaderSHIP Challenge – a journey to being authentic and inclusive.
About this event
Are you leading a team or a project? Are you a manager in a company or organisation? Are you challenged by your work, your team or Covid-19?
We live in uncertain times, where we all are confronted with ambiguity and fast changes. Home-office, multi-tasking, no spare time on one side and lack of social contacts and loneliness on the other side is creating stress and uneasiness.
Our ship is facing the wind from all directions and we need to take care of ourselves, our team and the present situation we are all in.
Taking into account of this present moment we invite you to participate in a 5-day online challenge, where we lead you through moments of reflection, time of discussions and share with you
the main qualities of leadership for challenging times
what we understand by leading in an authentic way
what being inclusive means in terms of leadership
This challenge is for you, if
you are in a leadership position or soon to be
you want to enter into a personal learning journey
you want to be socially connected despite the current situation of physical distance
you want to reflect with people from different countries about leadership and their challenges with it
you are searching for your own authenticity
you believe in diversity and want to be inclusive in your approach towards others
If you feel called for this leaderSHIP-Challenge then sign up now!
We believe that every person is a leader in some way – as manager in a company or organisation, as teacher or educator at school or university or as parent at home or in your circle of friends.
Sign up NOW!
Organizer of leaderSHIP challenge – the journey to being authentic and inclusive
alp is a network of professionals who are passionated about leadership and learning. alp members combine academic and practitioners backgrounds and experiences in the field of education, personal and organisational development from all over the world. alp brings together different perspectives and approaches in order to contribute to leadership development.
alp members work in international contexts, sharing new research in the latest leadership models and theories building on the individual strengths and supporting relationship based approaches.