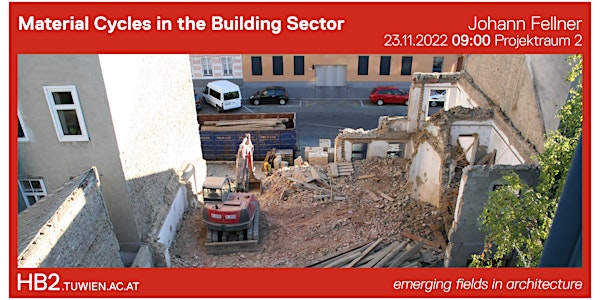 Material Cycles in the Building Sector | Johann Fellner (TU Wien)
Materials and Technologies: Material Cycles in the Building Sector – Opportunities and Limitations
When and where
Location
Projektraum 2 Karlsplatz 13 1040 Wien Austria
About this event
Vortrag von Johann Fellner
Material Cycles in the Building Sector – Opportunities and Limitations
Im Rahmen des Moduls Emerging Fields in Architecture (++), HB2, TU Wien
+
The building sector represents one of the main consumer of materials. Unlike to other sectors, materials in buildings are used for long times which makes the recycling and recovery of those materials challenging. In the frame of the presentation, potential and limitations for establishing a circular economy in the building sector are presented and discussed.
++Das Modul Emerging Fields in Architecture vermittelt aktuelles Wissen aus neuen Forschungsfeldern in architektur- und ingenieurswissenschaftlichen Disziplinen, mit dem Ziel aktuelle und zukünftige Entwurfsherausforderungen im breiteren gesellschaftlichen Kontext fachübergreifend und grundlegend zu bearbeiten. Die Vorlesungen vermitteln Kenntnisse über unterschiedliche und fachübergreifende Zugänge zur Entwurfsfindung, aktuelle Entwicklungen und Resultate der Material- und Bauweisenforschung, über das Planen und Bauen unter/in extremen Bedingungen sowie über Strukturen die sich aufgrund von wechselnden Parametern verändern bzw. entwickeln.
In diesem Zusammenhang werden Strategien zur Entwurfsfindung (von der ersten Idee bis zur Umsetzung) im interdisziplinären Diskurs hinterfragt, und der Frage nachgegangen wie sich der Weg von der Idee zur Realisierung gestalten kann und inwieweit es möglich ist systematisch kreativ zu sein.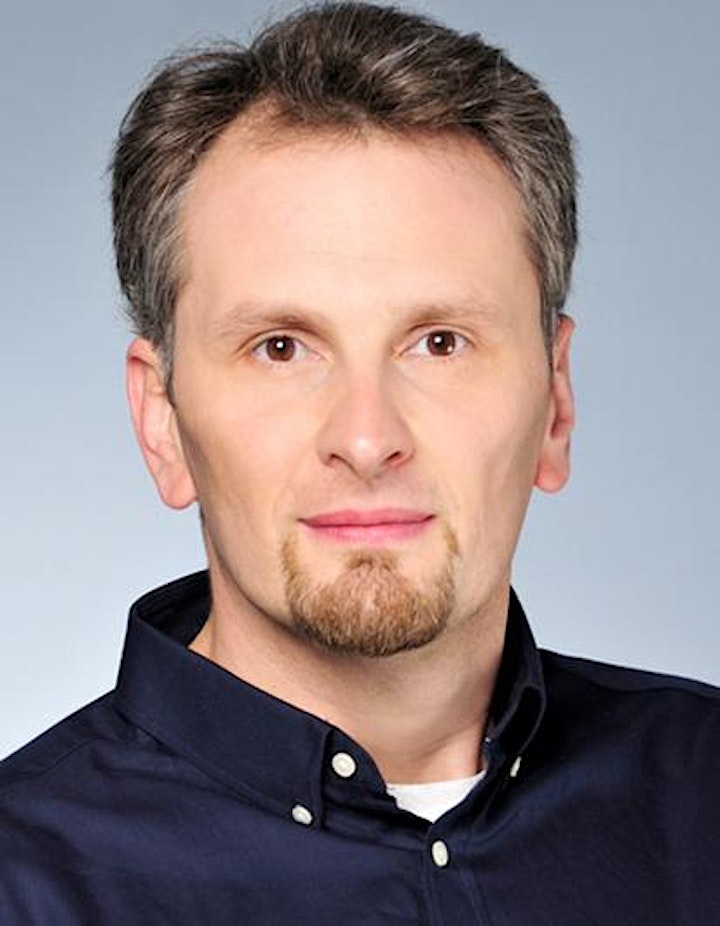 Johann Fellner lehrt und forscht durchgehend seit 2000 an der TU Wien im Bereich Abfallwirtschaft und Ressourcenmanagement (Ausnahme: 1 jähriger Forschungsaufenthalt in Schweden an der Universität Lund). Forschungsschwerpunkt seiner Arbeiten ist die Analyse von Abfall- und Ressourcensystemen. Von 2012 bis 2020 hat er ein Christian Doppler Labor zum Thema "Anthropogene Ressourcen" geleitet. Neben Thema wie Urban Mining und Recycling wurden im Rahmen dieses Labors auch Methode zur Klassifizierung von Sekundärresourcen erarbeitet. In den letzten Jahren widmete sich seine Forschung auch verstärkt der Abfallwirtschaft in Entwicklungsländern und welche Methode hier nachhaltig eingesetzt werden können.