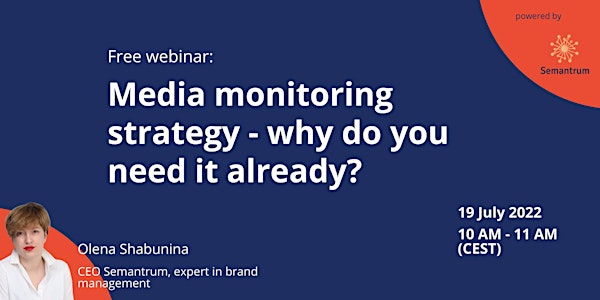 Media monitoring strategy - why do you need it already?
Let's talk about media monitoring, the effectiveness of PR activities, and unobvious cases of working with information around your brand
About this event
Media monitoring is a tool to measure the efficiency of communications and marketing strategies, track target audiences, discover the context around your brand, and find reviews and customers.
In the webinar, we will understand the fundamental principles for building a suitable media-monitoring strategy, discuss basic metrics for measuring PR and communication efficiency and discover additional unusual benefits from the media-monitoring process.
All attendees will get a checklist for efficiently implementing media-monitoring strategies in their companies.
More information about us: world.semantrum.net