Moon Village | Georgi Petrov and Daniel Inocente (SOM New York)
Extreme Architecture: Moon Village
About this event
Lecture by Georgi Petrov and Daniel Inocente
Moon Village
In the frame of the Module Emerging Fields in Architecture (++), HB2, TU Wien
++
The module Emerging Fields in Architecture imparts current knowledge from new research fields in architectural and engineering disciplines, with the aim of dealing with current and future design challenges in a broader social context in an interdisciplinary and fundamental way. The lectures impart knowledge about different and interdisciplinary approaches to design, current developments and results of material and construction research, about planning and building under/in extreme conditions as well as about structures that change or develop due to changing parameters.
In this context, strategies for design (from the initial idea to implementation) are questioned in an interdisciplinary discourse, and the question of how the path from idea to realisation can be shaped and to what extent it is possible to be systematically creative is explored. In the practical part, an independent cross-thematic examination is to be carried out.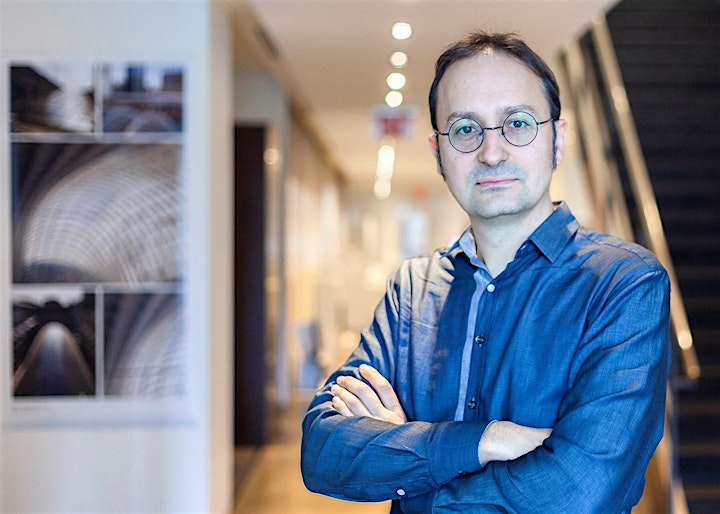 Georgi Petrov is a practicing architect and structural engineer. He is an Associate Director in the structures group at the New York office of Skidmore, Owings & Merrill, where he works on highrises, long span roofs, and specialty glass and steel structures in North America, Asia and the Middle East. He is a leader in pioneering SOM's involvement into design for structures in outer space and in developing novel project delivery methods in close collaboration with fabricators. He is a both licensed Architect and Professional Engineer and an adjunct professor at NYU's Tandon School of Engineering.
Daniel Inocente is a Senior Designer with SOM in New York. Daniel previously worked for Gehry Partners and Gehry Technologies in Los Angeles, California on projects including the Guggenheim Museum in Abu Dhabi and Battersea Development in London. Daniel also worked at NASA JPL as part of a small team of designers, scientists, and engineers on government facilities. Prior to joining SOM, Daniel worked with HKS|LINE in Washington, DC on healthcare, residential and commercial projects. He actively develops integrative and computational design methods as a contemporary approach to designing Architecture and has worked on multiple large-scale developments at SOM including the Zhuhai Tower, Charenton Tower, and Guiyang World Trade Center. In addition to professional practice, his passion for space and cross-sector research has led him to initiate and foster partnerships with government, academia, and industry on future space exploration initiatives.
Organizer of Moon Village | Georgi Petrov and Daniel Inocente (SOM New York)