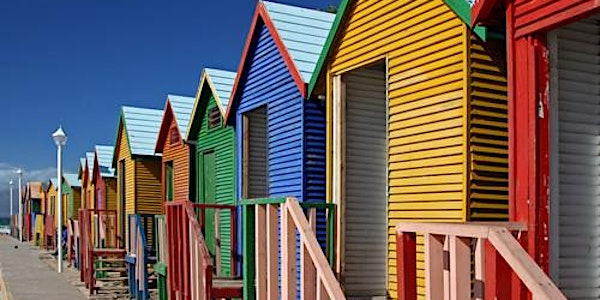 Next Diversity Management Online Courses - ECQA Certificate Preparation
Description
Dear Colleagues and Friends,
we are happy to announce the next online course to qualify as "ECQA® Certified Diversity Manager", starting Saturday, 7th April 2018.
ECQA® stands for European Certification and Qualification Association and is the leading and fast growing platform for industry certificates in various new professions and qualifications, such as Diversity Management skills and competences.
The next course will start Saturday, 7th April 2018 and will take 5 weeks. In this online course we'll walk you through 5 parts (Skill Units) of the written exam.
Our weekly webinars – usually from 5 pm to 6:30 pm (CEST/CET) on Fridays or Saturdays – will give you the opportunity to discuss with us all relevant content to successfully pass a randomised ECQA® Multiple Choice Test which will take place in summer 2018. You'll have access to all training materials and to the recordings of the webinars at our learning platform "ruzuku" (www.ruzuku.com).
Important: If you think you don´t need a preparation training to sit an exam as Diversity Professional, you can just go and register to the oral exams (please e-mail to: gabriele@fedm.eu).
Beside the written exam, you also need to pass 2 oral exams (Units 5 and 7, see pdf Folder attached), where you show us and ECQA® that you are able to implement Diversity Management in practice – and that you practice what you preach. For further details, please join our free webinar at https://app.ruzuku.com/courses/8479/overview.
How to find out if this certificate is useful for you?
Join us at ruzuku.com, we are pleased to tell you everything about this new international certificate for Diversity Professionals in our free course "3 Steps to your Diversity Driving Licence": https://app.ruzuku.com/courses/8479/overview; https://app.ruzuku.com/courses/8479/enroll.
How to register and pay for the online course?
Please let us know if you have any questions or problems we might help you to solve before you register. Just send an e-mail to: gabriele@fedm.eu
Registration is open – Please register NOW: at Eventbrite, or, if you can not pay by credit card, write an e-mail to: gabriele@fedm.eu
What are the entire costs to become ECQA® Certified Diversity Manager?
The full package amounts to EUR 1.690,00 and includes the following 3 parts:
1) online course to prepare for the written exam: 5 weeks, 5 Units (Units 1-4 and Unit 6),
1 Webinar per week (90 minutes, usually from 5-6:30 p.m. CET/CEST): EUR 990,00
2) Oral exams (can be taken together): Units 5 + 7: 30+30 minutes: EUR 370,00
3) Exam Fees for Multiple Choice Test (ECQA®): EUR 330,00 (special fee 2018)
in total: EUR 1.690,00

We hope that you are as excited as we are about the new and unique ECQA® Certified Diversity Manager Certificate – and look forward to hearing from you.
All the best
Your Team from
Forum European Diversity Management
We care for quality standards