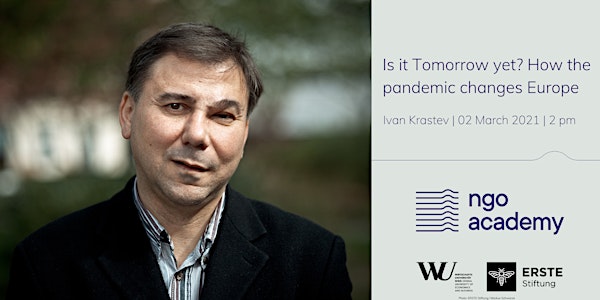 NGO Academy Keynote: Is it Tomorrow yet? How the pandemic changes Europe
We are honored to announce a keynote and moderated discussion with CEE expert and thought leader Ivan Krastev.
About this event
What are the consequences of the pandemic that will set the course of the world in the coming years? Loss of vision is characteristic of every pandemic: we do not see the disease until it arrives, and when it does, we do not understand what is happening either. The paradoxes that COVID-19 has brought to light regarding globalization: international cooperation, authoritarianism, social cohesion and the European project.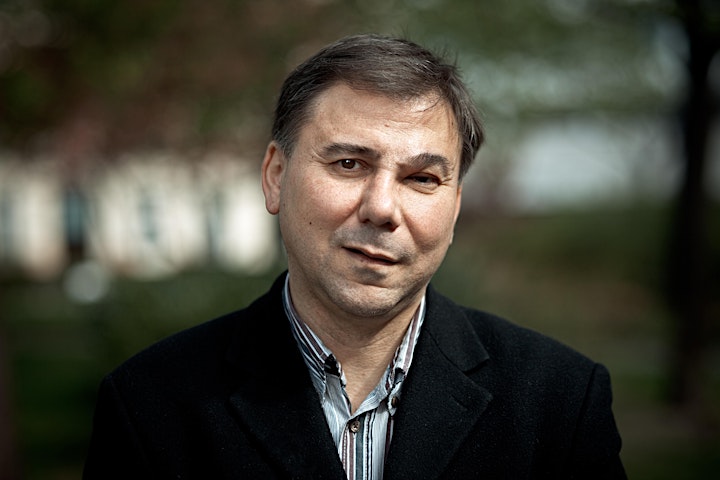 Ivan Krastev is the chairman of the Centre for Liberal Strategies and permanent fellow at the Institute for Human Sciences, IWM Vienna. He is a founding board member of the European Council on Foreign Relations, a member of the Board of Trustees of The International Crisis Group and is a contributing opinion writer for the New York Times. He is the author of "Is it Tomorrow, Yet? How the Pandemic Changes Europe" (in German by Ullstein, June 2020; in English by Penguin, October 2020); The Light that Failed: A Reckoning (Allen Lane, 2019), co-authored with Stephen Holmes - won the 30th Annual Lionel Gelber Prize; "After Europe" (UPenn Press, 2017); "Democracy Disrupted. The Global Politics on Protest" (UPenn Press, 2014) and "In Mistrust We Trust: Can Democracy Survive When We Don't Trust Our Leaders?" (TED Books, 2013). Ivan Krastev is the winner of the Jean Améry Prize for European Essay Writing 2020.
Moderation: Prof. Michael Meyer (WU Vienna)
About NGO Academy
NGO Academy aims to build up and strengthen skills and know-how in topics relevant to the development and sustainable implementation of projects within NGOs and Social Enterprises in Central and South-Eastern Europe. By offering a range of high-quality programmes for executives and members of these organisations, it enables building up capacity, as well as transnational networks within its community. NGO Academy is a joint project of ERSTE Foundation and Vienna University of Economics and Business (WU Vienna).
More information about NGO Academy: ngoacademy.net