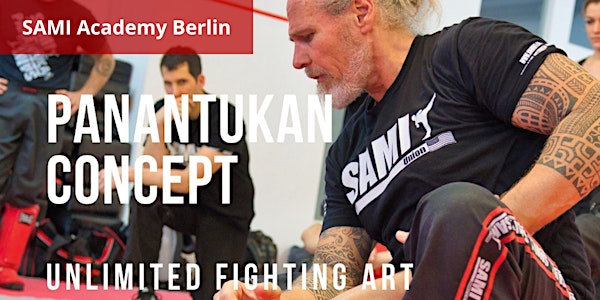 Panantukan Intensive Course
For Students and Instructors
When and where
Location
SAMI Academy Berlin Donaustraße 83 12043 Berlin Germany
About this event
Jeder Bereich hat seine jeweiligen Experten! Dieser Intensivkurs im Panantukan-Konzept ist für Studenten, Ausbilder und Ausbilderkandidaten! Das Training zielt darauf ab, technische Fähigkeiten, Taktiken, Einstellungen zu entwickeln und natürlich die Prinzipien und Techniken des Panantukan-Konzepts zu vermitteln. Sie lernen, wie Sie erfolgreich Kurse, Seminare, Trainingslager und Weiterbildungen für ihre Schüler durchführen. Die Teilnehmer müssen keinen Hintergrund haben im Kampfsport oder in der Selbstverteidigung.
Seminarpreis: Euro 440,-
______________________________________________________________________________________________________
Each field has its respective experts!This intensive Course in Panantukan Concept is for students, instructors and instructor candidates! The training aims to develop technical skills, tactics, attitude and of course convey the principles and techniques of Panantukan Concept.You learn how to conduct successful courses, seminars, training camps and continuing education for their students.Participants do not need to have a background in martial arts or self-defense.
Seminar price: Euro 440,-