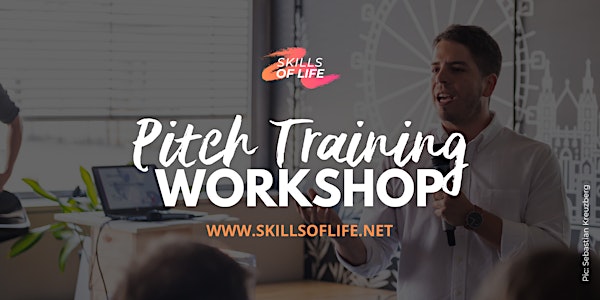 Pitch Training Workshop
Don't hold your business back with a confusing message! Simplify your pitch, create interest and persuade more people to buy from you
About this event
It doesn't matter if you have the best idea in the world, if you can't get people to see value in it, that will be the end of it.
Because confused customers don't buy.
If you are struggling to explain your business, products, or services, then this workshop is for you!
Whether you are a business owner or doing sales at a company, this workshop helps you simplify your message so that you can persuade more people to buy from you.
About This Workshop
The process is simple.
Whether you want to pitch your business, a product, or an idea, we will focus on the essential 30-second elevator pitch. Giving you a strong base from where you can develop 3 minutes, 5 minutes, or even 20 minutes pitches.
The goal? To increase your chances of success with a pitch that is easy to understand and gets your foot in the door!
Sounds good? Feel free to join us, it's FREE!
Limited seats, please register.
Detailed Program:
- 18:00 Welcome
- 18:05 The Mind Of Your Customer
- 18:15 Creating Interest
- 18:25 Simplifying Your Message
- 18:40 Putting It All Together
- 18:55 Wrap Up
Pitching is voluntary, but it's highly encouraged!
About The Organizers:
Skills of Life is a communication school for entrepreneurs, freelancers, and professionals looking to drive our world forward.
This workshop is delivered by Juan Guerra, founder of Skills of Life, he is an event moderator, trainer, and coach working with startups, accelerators, and companies.
PS: Do you know somebody who may benefit from joining? Feel free to share this event with them.