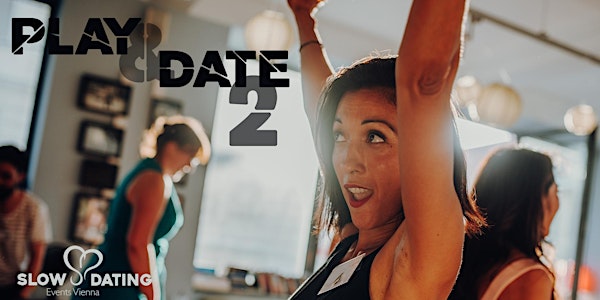 Play & Date 2 (27-42 years) - ENGLISH
Play & Date on the next level It gets more playful, crazy and surprising!
Von Slow Dating Events Vienna
Datum und Uhrzeit
Do., 20. Apr. 2023 19:00 - 22:00 CEST
Veranstaltungsort
NOA - Cafe & Bar 4 Salztorgasse 1010 Wien Austria
Rückerstattungsrichtlinie
Keine Rückerstattungen
Zu diesem Event
3 Stunden

Mobile E-Tickets
Play & Date on the next level
It gets more playful, crazy and surprising! All the things we didn't dare to do in Play & Date 1, you can experience here in Play & Date 2. There will be games that you have never played before. There will be sentences that you have never heard before. There will be laughs that you will remember for a while. Play & Date 2 - the next level!
We'll start with our get-to-know-you block, followed by tabletop gaming rounds. You are not a board game strategist? Very good, your settler supplies and risk armies won't help you here either. This strategy-less evening is all about communication, there are no winners or losers, it's all about getting to know each other through play.
Through short and entertaining games (that need almost no explanation) you get to know all the guests of the opposite gender. Sometimes you play in 1:1 sessions and sometimes on a table with several people.
How does it work?
We will meet in a cordoned-off part of the venue. A welcome drink is included in the ticket. Registration starts at 7 pm and the program starts promptly at 7.30 pm. You will participate in fun activities that will last approximately two and a half hours. There will be a short break at the half. Within 48 hours we will send the matches.
More information: slowdatingevents.at
Get to know us better with our video :)
Über den Veranstalter
More effective than Tinder, more relaxed than Speed Dating and more authentic than pick up lines. That is Slow Dating Vienna!
We're putting a modern twist to traditional dating by providing singles with stimulating themed events that not only seek to connect singles together, but also provides unique experiences to enliven personal self-awareness and socializing.