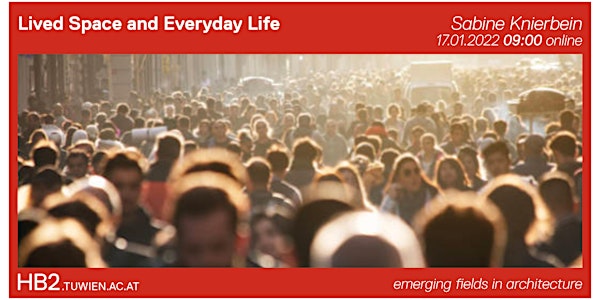 POSTPONED: Lived Space and Everyday Life | Sabine Knierbein (Skuor TUWien)
Adaptive Architecture: Lived Space and Everyday Life
About this event
Lecture by Sabine Knierbein
Lived Space and Everyday Life
In the frame of the Module Emerging Fields in Architecture (++), HB2, TU Wien
+
Content: Architectural praxis is a social process with cultural, political, economic and ecological dimensions. The field of urban studies is a cross‐disciplinary field investigating the social production of space and the diverse roles that architects and architecture can play within contemporary patterns of more‐than‐capitalist urban development schemes. The lecture offers basic insights into the manifold relations between urban form and urban life.
++
The module Emerging Fields in Architecture imparts current knowledge from new research fields in architectural and engineering disciplines, with the aim of dealing with current and future design challenges in a broader social context in an interdisciplinary and fundamental way. The lectures impart knowledge about different and interdisciplinary approaches to design, current developments and results of material and construction research, about planning and building under/in extreme conditions as well as about structures that change or develop due to changing parameters.
In this context, strategies for design (from the initial idea to implementation) are questioned in an interdisciplinary discourse, and the question of how the path from idea to realisation can be shaped and to what extent it is possible to be systematically creative is explored. In the practical part, an independent cross-thematic examination is to be carried out.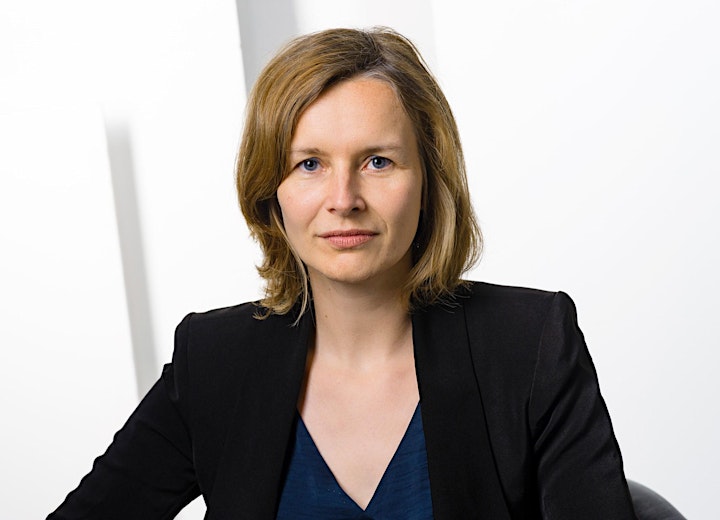 Prof. Dr. phil. habil. Sabine Knierbein (Interdisciplinary Centre for Urban Culture and Public Space) is the Head of the Interdisciplinary Centre for Urban Culture and Public Space at the Faculty of Architecture and Planning at the TU Wien. Trained originally in landscape architecture, she received the first Dr. phil. degree at the Faculty of Architecture of the Bauhaus‐Universität Weimar ever in the field of European Urban Studies (s.c.l.). She also holds a journey(wo)man's certificate as a landscape gardener. Sabine is a founding member of the Thematic Group of Public Spaces and Urban Cultures of the Association of European Schools of Planning.
She has worked in Argentina, Austria, Germany and UK, and has taught university courses in Paris, Rome, Stockholm, Thessaloniki, Vienna, Weimar and Zagreb. In 2020, Sabine held a Visiting Professorship for Urban Political Geography at the Dipartimento di Storia, Archeologia, Geografia, Arte e Spettacolo Laboratorio di Geografia Sociale at Università degli Studi di Firenze in Florence, Italy, where she focused on Geographies of Everyday Encounter. In 2021 she received the Venia in Urban Studies at the Faculty of Architecture and Planning at TU Wien, based on her treatise titled: Critique of Everyday Life in the 21st Century. Lived Space and Capitalist Urbanization.
Her publications are available in German, English, French, Portuguese and Spanish. Books she co‐edited books with Routledge are: Public Space and the Challenges of Urban Transformation in Europe (2014), Public Space and Relational Perspectives. New Challenges for Architecture and Planning (2015), City Unsilenced: Urban Resistance and Public Space in the Age of Shrinking Democracy (2017) and Public Space Unbound. Urban Emancipation and the Post‐Political Condition (2018), Care and the City. Encounters With Urban Studies (forthcoming 2021) and Urban Life Unsettled: Routines, Temporalities and Contestations (forthcoming 2022).
More Info: https://skuor.tuwien.ac.at/de/