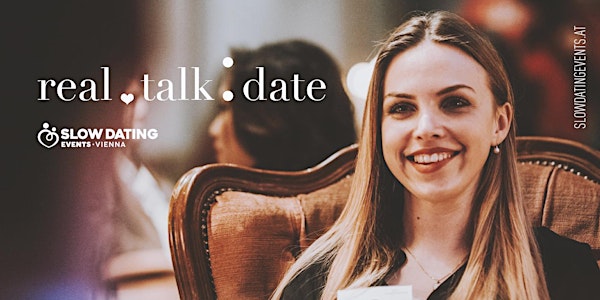 Real Talk Date (27-42 years) - English!
Just skip the small talk and talk about the exciting topics right away - what makes us tick, what keeps us busy, who we are.
Zeit und Ort
Veranstaltungsort
Edison 9 Alser Straße 1080 Wien Austria
Karte und Wegbeschreibung
Rückerstattungsrichtlinie
Keine Rückerstattungen
Zu diesem Event
Skipping the small talk
How often do we wish we could just skip the small talk and talk right away about the exciting topics - what makes us tick, what keeps us busy, who we are. Discovering that we have more similarities to someone than we first thought. That we can feel connected to each other even in the differences. Get to know other singles in a way that makes you feel like old friends on the first date.
How does it work?
We will host the evening in English. This event is for singles between 27 and 42 years old. We meet in a cordoned off part of the venue. Registration will begin at 7:00 pm and the program will start promptly at 7:30 pm. There will be a short break halfway through the program. After the event there will be time to mingle with the guests. Within 24 hours we will send the matches.