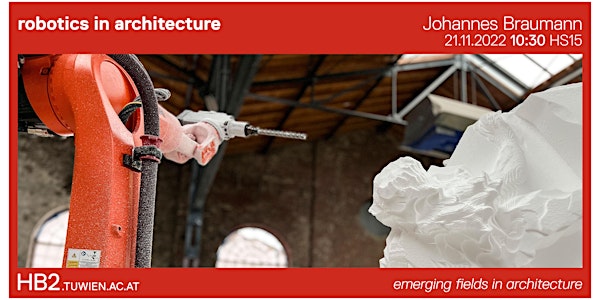 Robotics in Architecture | Johannes Braumann (UfG Linz)
Adaptive Architecture: Robotics in Architecture
Zeit und Ort
Veranstaltungsort
HS15 13 Karlsplatz 1040 Wien Austria
Karte und Wegbeschreibung
Zu diesem Event
Lecture by Johannes Braumann
Robotics in Architecture
In the frame of the Module Emerging Fields in Architecture (++), HB2, TU Wien
+
Connecting the Digital and the Real through Visual Programming: Robots offer architects and designers the possibility to create custom processes that turn digital data into physical products, without being limited by a single tool or a specific software environment – from subtractive to additive and hybrid fabrication and beyond. In theory, this can result in direct file-to-factory processes and customized on-site fabrication - however in practice, robotics software is generally optimized for facilitating mass fabrication, rather than customization. This talk presents visual programming as a cross-disciplinary interface for defining complex design and production processes, that can be directly linked to robotic fabrication.
++
The module Emerging Fields in Architecture imparts current knowledge from new research fields in architectural and engineering disciplines, with the aim of dealing with current and future design challenges in a broader social context in an interdisciplinary and fundamental way. The lectures impart knowledge about different and interdisciplinary approaches to design, current developments and results of material and construction research, about planning and building under/in extreme conditions as well as about structures that change or develop due to changing parameters.
In this context, strategies for design (from the initial idea to implementation) are questioned in an interdisciplinary discourse, and the question of how the path from idea to realisation can be shaped and to what extent it is possible to be systematically creative is explored. In the practical part, an independent cross-thematic examination is to be carried out.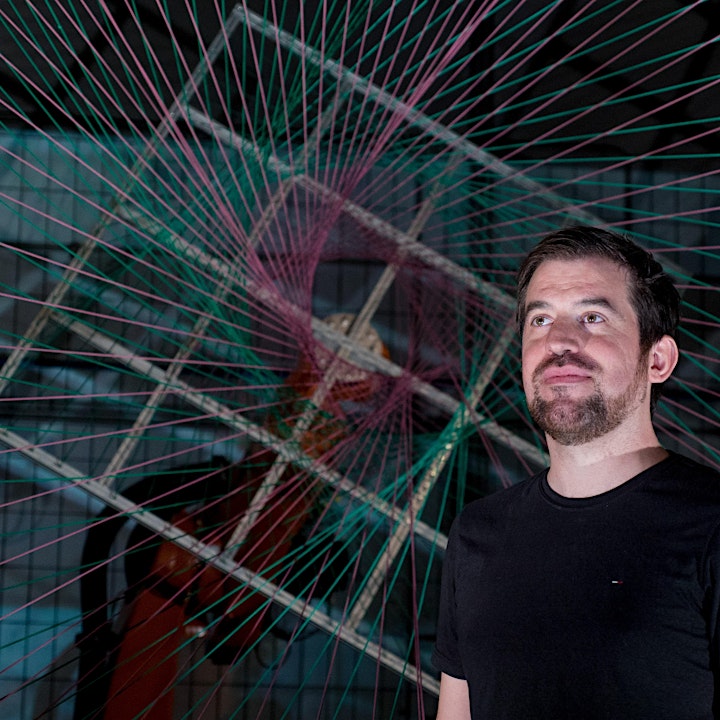 Johannes Braumann is professor for Creative Robotics at UfG Linz, leading an interdisciplinary team of researchers towards exploring robots as an interface between the digital and physical world. As co-founder of the Association for Robots in Architecture, Johannes is tightly linked with both the robotics and design community. He is the main developer of the accessible robot simulation and programming tool KUKA|prc, which is today used by more than 100 universities and 50 companies world-wide.