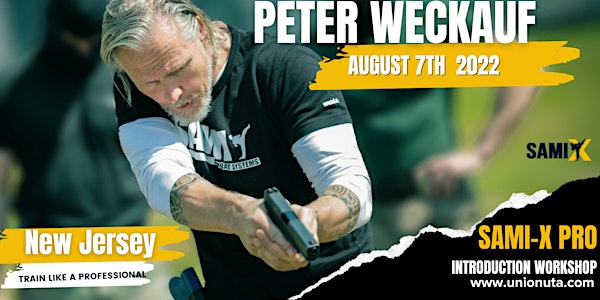 SAMI-X Pro Workshop in Union USA
Introducing SAMI-X Law Enforcement Training
When and where
Location
Union UTA Martial Arts / SAMI Union 2020 Morris Avenue Union, NJ 07083
About this event
The emphasis is training and development of defensive and offensive skills of armed operational forces. Training is oriented to armed defense (incl. Practical and tactical weapon handling) and defense against armed or unarmed attacks by single or multiple aggressors.
This includes unarmed combat, armed combat and practical use of weapons of all descriptions (handgun, rifle, knife, baton, belt, pepper-spray and improvised weapons). Central to the training concept is the proportionality and achieve control over your attacker and / or situation either alone or in a team. Our training is built on a modular system. The main focus is based on a trainings program used by judiciary, law enforcement and the military.
For students and Instructors
Attention: We can only train a limited number of participants.
Prerequisites:
Minimum 20 years of age
No criminal record