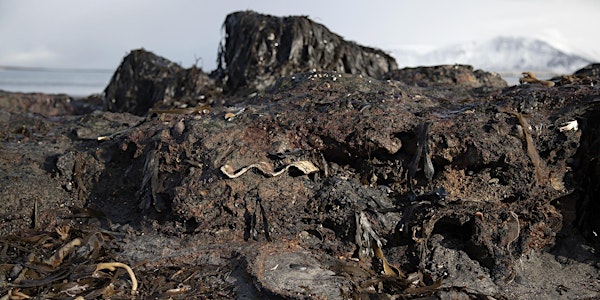 Shuttle bus to the opening of "Ján Skaličan: Eyewitness" in Bratislava
Free shuttle bus from Vienna to the opening of "Eyewitness" at tranzit.sk and the exhibition Oskar Čepan Award at Kunsthalle Bratislava
Date and time
Wed, 1 Mar 2023 16:15 - 22:00 CET
Location
Karl-Popper-Straße 8 8 Karl-Popper-Straße 1100 Wien Austria
About this event
Shuttle bus Vienna – Bratislava – Vienna
On Wednesday, 1 March 2023, ERSTE Foundation is organising a shuttle bus from Vienna to Bratislava on the occasion of the opening of the exhibition Ján Skaličan: Eyewitness at tranzit.sk in Bratislava.
As Ján Skaličan is also one of the six nominees for the Oskar Čepan Award, which will be presented in an exhibition at the Kunsthalle Bratislava (KHB), we offer an opportunity to see his work in two exhibitions at once: at the group show at KHB and his solo show at the tranzit art space.
Meeting point & schedule:
Erste Campus, Karl-Popper-Straße 8, 1100 Vienna
16.15 Boarding
16.30 Departure on time
18.00 Kunsthalle Bratislava - Guided tour of the exhibition Oskar Čepan Award 2022 presenting the six selected artists
19.00 tranzit.sk - Opening of the exhibition Ján Skaličan: Eyewitness
21.00 Departure from Bratislava to Vienna
22.00 Approximate arrival back in Vienna at Erste Campus
Registration closes on Monday, 27 February 2023.
Admission free. Please bring your passport or ID card for the trip!
For information please contact: heide.wihrheim@erstestiftung.org
Ján Skaličan's exhibition confronts us with the pressing issue of climate change, and the fragility of the balance between "the last chance" and "being too late" to avoid or at least soften its catastrophic consequences. It points to the necessity of changing our mindset, lifestyle and taking action, even if this might seem too little compared to the need for global and systemic changes.
Asking himself about what an artist can do as a responsible individual at this critical point, Ján Skaličan finds authentic engagement in being present in specific places, dealing with specific problems and opening up space for reflection, establishing broader connections, sharing factual observation, forming alliances with scientists, climatologists and environmental activists and communicating the resulting information to the larger public. He sees his role as an artist in mapping, recording and conveying images which bear evidence of environmental damage. Images which do not simply illustrate facts, but remain imprinted on our retinas and prompt us to think about their urgency and wider connections.
In this exhibition, Ján Skaličan presents the results of his investigative practice developed in recent years. They include videos and photographs thematizing the current state and future prospects of the Vydrica River in the Little Carpathians, the post-mining situation in Ostrava, a seashore close to Rejkjavik in Iceland and photographs signaling his project devoted to the protected landscape area of Dunajské Luhy in Slovakia.
For more information about the exhibition and the art space visit tranzit.sk.
Ján Skaličan (*1989) is a graduate of the Department of Photography and New Media of the Academy of Fine Arts and Design in Bratislava (AFAD). During his studies he also took part in an internship at the University of Arts in Belgrade. He was a co-founder of the Žumpa Gallery and worked there as a curator and event organizer from 2014 to 2017. Currently he is a doctoral student at AFAD. In 2022 he was a finalist in the Oskár Čepan Award competition. He actively exhibits in Slovakia as well as abroad. Most recently, he has participated in the following group exhibitions: Inspiration Forum LAB 2021/22 Meze růstu (2022) at the Display Gallery in Prague; and dsk.: GIMMICK (2022) at the Koloman Sokol Gallery in Liptovský Mikuláš; and individually at Stream / Screening (2021) at the SODA Gallery in Bratislava.
Agenda
4:30 PM
Departure in Vienna
6:00 PM
Kunsthalle Bratislava - Guided tour of the exhibition Oskar Čepan Award 2022
7:00 PM
tranzit.sk - Opening of the exhibition Ján Skaličan: Eyewitness
9:00 PM
Departure from Bratislava to Vienna
10:00 PM
Approximate arrival back in Vienna at Erste Campus