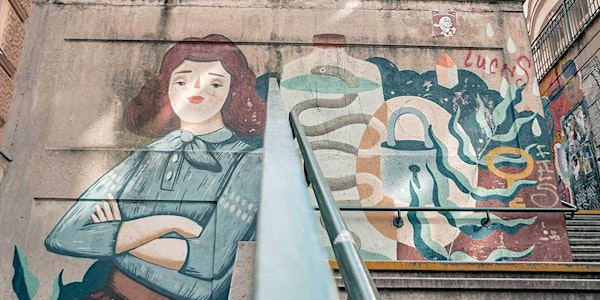 STREET ART MEETS ART NOUVEAU - English
A walk through Vienna open air gallery
When and where
Location
Secession 12 Friedrichstraße 1010 Wien Austria
About this event
Vienna is a city where innovations have a hard time to take hold. And yet, young talents always found a way to change the urban landscape. What drives artists like Klimt, Golif and Mrs. Isa to conquer the facades of the city? Today, as a hundred years ago, you cannot suppress creative aspiration. This is how Vienna turned into an exciting place for young street art with a historical backdrop.
Our stroll through the open-air gallery takes us past stairways and temples where secessionists meet spray can artists.
Our Route
From the place where it all began, the Vienna Secession, we roam the Naschmarkt following the footsteps of Otto Wagner and Nychos. We go past the houses of the Wiental, into the 6th district to an inconspicuous staircase that welcomes us as an open-air gallery.