Description
When asked about our Superpowers – our deepest strengths – why don't we have an answer to that? And why are we not already working on finding them?
With SUPERPOWER DISCOVERY we're bringing a unique workshop format to Zürich, providing you with the creative tools needed to uncover and dive into your deepest strenghts.
What Superpowers are
Superpowers are personal, often surprising strengths that we all have, but rarely live. They reach beyond our common skills and competences and are usually hidden behind self-doubt and us playing small – naming your Superpower should make you cringe at least a little bit.
Discovering these hidden strengths can be many things: empowering, challenging, fun, delightful, hard, slow, immediate… But for sure it will get us closer to who we really are.
Once discovered, you will learn how to use your Superpower and how to put it in action in your everyday life and job. Within our SUPERPOWER DISCOVERY workshop we provide an engaging, safe space and an unconventional tool that lets you discover, explore and live your own Superpowers. Curious?
Who this is for
In general the SUPERPOWER DISCOVERY is for anyone, curious about exploring their deepest strengths and open to engage in the process. No pre-experiences are needed and we will structure the process for you in a playful, yet committed way. What you should bring is:
Interest in exploring your potentials, looking for them in your personal and professional life

Openness for self-reflection and self-discovery

Willingness to share with people on the way

Readiness to engage in creative tools

Curiosity for a new perspective on yourself and your place in the world
We feel like usually people come because they are in life phases where they wonder what's next for them, or they feel like they need to refocus or reflect on their sense of purpose, or they are looking to contribute something with their strengths, or they are just looking for positive reinforcement, or they want to spend time learning about themselves… but whatever your reason is, make sure you get it at the SUPERPOWER DISCOVERY.
How SUPERPOWER DISCOVERY works
We created an unconventional format that lets you discover everything around your Superpower, using self-exploration, design and prototyping methods through different stages.

You will work within a bigger group of people that will each explore their own journey and share their learnings in an engaging and safe way.

We supply you with playful methods and tools to create a constructive and deconstructive perspective on your Superpowers - we call them heroes and villains.

We use simulations and game design tools to get you to name your own Superpower.

You can make use of our visualization tools to do biography work, and to create your own individual cardset.

We structure the experience with a Superpower Discovery Tool, that allows for continuing discoveries.
Your benefits
You will experience unique state-of-the-art tools that support your self-discovery and get multiple opportunities to uncover and name your powers.

You will find new motivation, inspiration and insights that lead to exploring this untapped territory within you.

You will learn the essential elements of the "Superpower Discovery Tool" and will get insights in how to not only discover, but also live your Superpowers.

You will leave the workshop with a card set, documenting your individual journey which you can use to expand your Superpower Discovery phase.

Following up our workshop, you will get 5 Podcast episodes that will engage you in exploring new areas in your private and professional life, using the Superpower Discovery Tool we will provide you with.

You will experience how unique the Superpowers of others are and that living our powers is key for ourselves and others.
FAQs
What is the workshop language?
We will hold the workshop in German, but will use material in English. We will make sure that participants with limited German language skills will get the full experience out of this.
Is my registration/ticket refundable?
No. You can transfer it to another person. See below.
Is my registration/ticket transferrable?
Yes. However, please inform us in advance and provide the name and email address of the person you are tranferring it to (hello@lightspace.io).

Can I change my another training day, in case I can't attend the one I'm registered to?
Yes, but it all depends on availability and timing. Let's talk...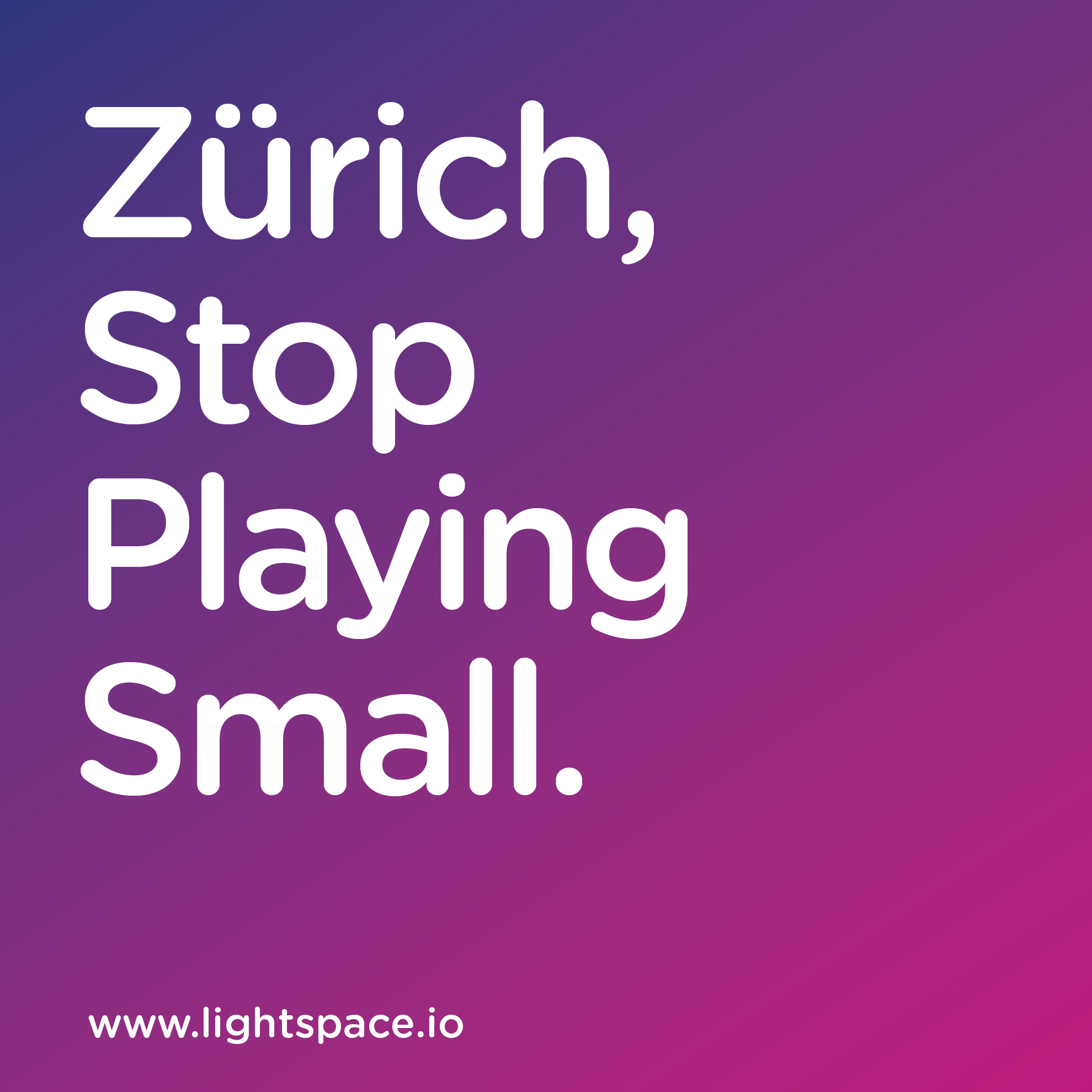 Organizer of Superpower Discovery Session Zürich