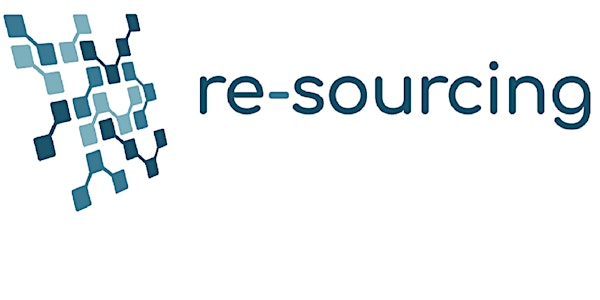 Systemic Change for Responsible Sourcing - Conference 2023
Systemic Change for Responsible Sourcing - Not (just) 5 people talking, let's come together and make it work better
By RE-SOURCING Project Consortium
Date and time
Thu, 21 Sep 2023 09:30 - Fri, 22 Sep 2023 14:00 CEST
Location
Wirtschaftsuniversität Wien Welthandelsplatz 1 1020 Vienna Austria
Agenda
Day 1 - 21 September 2023
Day 2 - 22 September 2023
9:30 AM - 10:00 AM
Registration and welcome
10:00 AM - 10:15 AM
European Commission
10:15 AM - 10:30 AM
HaDEA
10:30 AM - 11:15 AM
Panel 1 - Understanding systemic challenges and change
11:15 AM - 11:45 AM
Coffee break
11:45 AM - 1:00 PM
Workshop 1 - Understanding systemic challenges and change
1:00 PM - 2:30 PM
Lunch & Networking
2:30 PM - 4:00 PM
Workshop 2 - Realising solutions for catalysing systemic change
4:00 PM - 4:30 PM
Coffee break
4:30 PM - 5:30 PM
Panel 2 - Realising solutions for catalysing systemic change
5:30 PM
Closing, outlook & dinner
About this event
1 day 4 hours

Mobile eTicket
Responsible Sourcing is certainly gaining traction both on political and business levels through an increasing number of standards and initiatives, legislations, uptake and innovation of good practices, as well as higher awareness on its importance. At the same time, the effectiveness of these efforts remains under scrutiny by many because evident impact on a larger scale has yet to come. Assuming that a systemic challenge such as the realization of responsible sourcing along and across Global Value Chains (GVCs) does not allow any single actor to independently achieve desired impact, what is missing and how to best move forward instead of waiting for everyone else?
In the final year of the RE-SOURCING project, the conference will present and leverage its key results for setting a future work agenda on responsible sourcing in mineral value chains. The conference will adopt a systemic lens: In interactive sessions participants will work together towards a common understanding of root causes and hot spots inhibiting needed systemic change. Participants will also have the chance to learn more about responsible sourcing in the three focus sectors of renewable energy, mobility and electronics. Day 2 of the conference will be dedicated to workshops and trainings organised by expert partner organisations on current hot topics in order to expand the technical knowledge base for the implementation of Responsible Sourcing. Topic details of the workshops will follow soon, please indicate during your registration whether you are interested in receiving more information.
As this is a physical event and the organisers need to plan for room and catering, and the space is limited to 150 participants, please only register if you really intend to join the event.
Follow our event page to stay up to date with the most recent information and to download a save the date calendar invite.
You can find more details on the conference and the program here or have a look at the agenda below.
So, join us in Austria from 21 to 22 September 2023 at the Vienna University of Economics and Business.
We are looking forward to discussing with you!