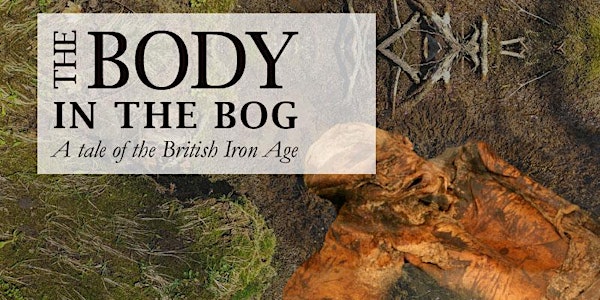 The Body in the Bog: A tale of the British Iron Age, and today...
An Iron Age body is discovered in a peat bog, preserved so well that it's mistaken for a modern fatality. What happens next?
When and where
Location
Cool Run Inn 14 Schöpfstraße 6020 Innsbruck Austria
About this event
Iron age Britain. A place of myth and magic, rites and rituals. A time when a person could be killed, and hidden, and with them, their secrets.
Modern-day Britain. A place of Brexit and Black Lives Matter. Energy crises and climate consciousness. A time when bodies hidden long ago come to light. And sometimes, just sometimes, when a body come to light, its secrets can finally be told...
Curious? Join storyteller Ziyadliwa for an evening filled with Celtic tales, stories of people long gone, and learn the secrets of the body in the bog.
At times comic, curious, tragic, mundane, and profound, these tales pulse with the full range of the human experience. Adult themes and an unforgettable experience of oral storytelling for grown-ups.
Ticket fees:
🦜"Early bird" tickets (buy 7 or more days ahead of the show) - €12
🎫 Standard tickets purchased online - €15
🎟️ Tickets purchased on the door - €18 [Please note that we only have space for 35 people, so there is no guarantee of tickets for purchase on the night.]
This show is performed in English.
For more information or to learn about the storyteller, visit: https://ziyadliwa.com/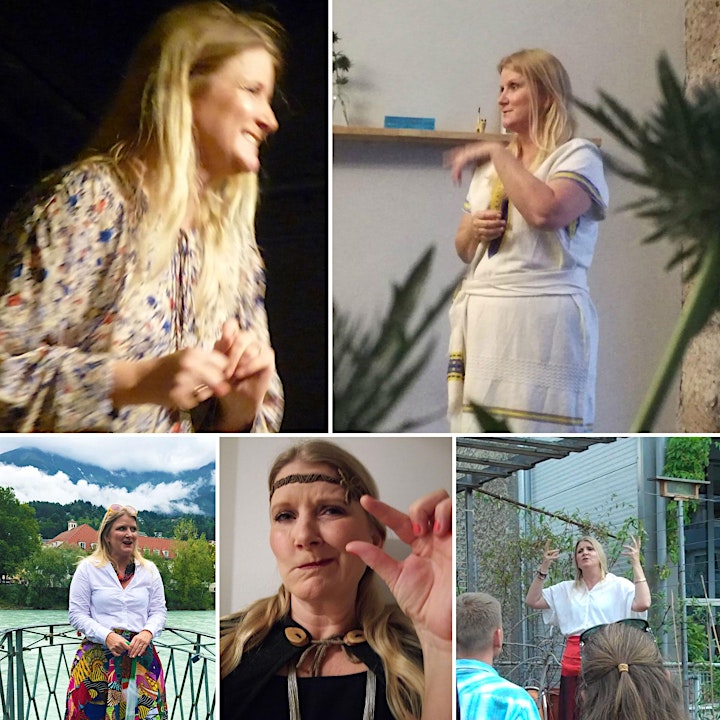 Not sure what to expect from a storytelling performance?
Think of it as theatre for the mind, a combination of the intensity of a solo performance with the intimacy of a one-to-one conversation.
Here's what people have said about Ziyadliwa's live storytelling shows for adults:
"If you'd told me last week that I'd be gripped to my seat for 90 minutes of someone telling stories, I'd have laughed at you. Now that I've experienced Ziyadliwa in action, I can't wait for her next show." - Claire, Durham, UK
"I've been coming to Ziyadliwa's storytelling performances for several years now, and learn something new every time, because every show is different. As an English teacher at a local school, I often tell my students to attend one of her shows for the English, for the techniques, for the stories, and for the experience. Highly recommended!" - Barbara, Innsbruck, Austria
"I had no idea that I'd discover something like this in Innsbruck! Ziyadliwa has a way with words that bring stories to life in vivid detail. I can't wait to find more storytelling performances when I get home." - Lynne, Denver, Colorado
"From the moment the show started, I felt transported to another place and time. It was magical, unlike anything I've seen before." - Olga, Moscow, Russia