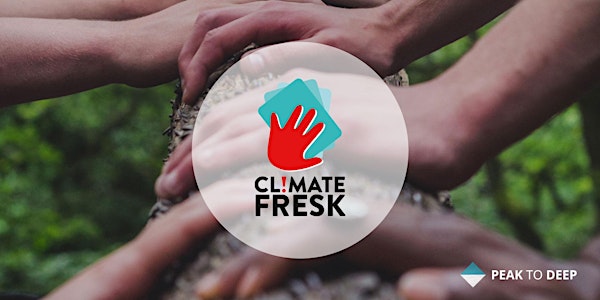 The Climate Collage / Climate Fresk Workshop (online, English)
The Climate Collage (Climate Fresk) is a fun, participatory workshop to help you understand climate challenge & what we can do to tackle it.
About this event
About The Climate Collage Workshop
The Climate Collage (Climate Fresk in French) is a workshop that was created in France by the inimitable Cédric Ringenbach. It's a fun, engaging, and thought-provoking workshop that will get you talking about climate change, increasing your awareness of the problem, and thinking strategically about the most effective ways to tackle it.
In essence, this facilitated workshop is based around a card game that we play using virtual whiteboards. Although enjoyable to play and easy to understand, the game is based on solid scientific facts and figures that are outlines in the IPCC report.
The last report was +- 4000 pages, so you can think of the game as a way to get an overview of what scientists are advising in a single interactive session.
Who is this for?
Anyone!
Whether you are new to the topic of climate change, or consider yourself knowledgeable about the problems and the solutions, or are a climate scientist or expert, you'll get something special out of this workshop.
There truly are no stupid questions - we all have something to learn from this game.
Join us to increase your knowledge about climate change and what solutions will have the most impact. You'll have unexpected conversations, be surprised at what you find, and meet new people from all walks of life.
What you'll need to join us
A good internet connection.
Zoom (please install this in advance).
An open mind and a willingness to work together in small team during the workshop.
We'll email you all the details once you sign up.
A workshop for individual world citizens
To ensure that this workshop has a diverse set of participants, we only allow one participant per company, if you are signing up as a representative of an organisation.
Want to run this workshop for your team or your company?
We'd be delighted to facilitate a Climate Collage/Climate Fresk workshop for your company online. We can even tailor it to your needs. If that appeals to you, get in touch with Suzanne Whitby at Peak to Deep to arrange an exploratory conversation.