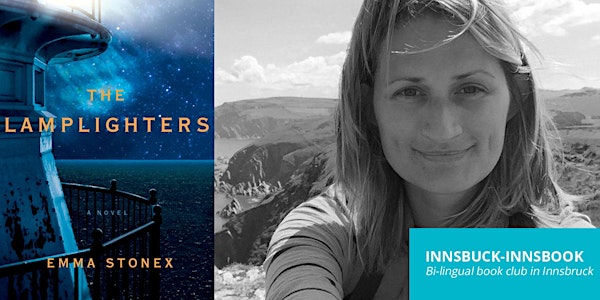 The Lamplighters @ Innsbuck-Innsbook bi-lingual bookclub
Read Emma Stonex's book, The Lamplighters, and join us for a good discussion about the book in English, German, or a bit of both.
When and where
Location
Brennpunkt coffee competence 46 - 48 Viaduktbögen 6020 Innsbruck Austria
About this event
[Für Deutsch, scrolle nach unten.]
Let's meet to discuss Emma Stonex's book, The Lamplighters.
We'll meet at a local coffee shop at 7pm and discussions usually last 1-2 hours depending on how many people have registered. If we have no registrations by 2pm on the day of the gathering, we'll cancel – logical, right? :)
The Innsbook-Innsbuch book club is a bi-lingual group, so feel free to read the book in whichever language you prefer.
Links to the book: The Lamplighters - Emma Stonex (English)
#####
Auf Deutsch
Wir treffen uns, um über Emma Stonex' Buch " Die Leuchtturmwärter" zu diskutieren.
Wir treffen uns um 19 Uhr in einem örtlichen Café und die Diskussionen dauern in der Regel 1-2 Stunden, je nachdem, wie viele Leute sich angemeldet haben. Wenn wir bis 14 Uhr am Tag des Treffens keine Anmeldungen haben, sagen wir das Treffen ab - logisch, oder? :)
Der Innsbook-Innsbuch Buchclub ist eine zweisprachige Gruppe, du kannst das Buch also gerne in der Sprache lesen, die du bevorzugst.
Links zum Buch: Die Leuchtturmwärter - Emma Stonex (Deutsch)