Dieses Event ist beendet.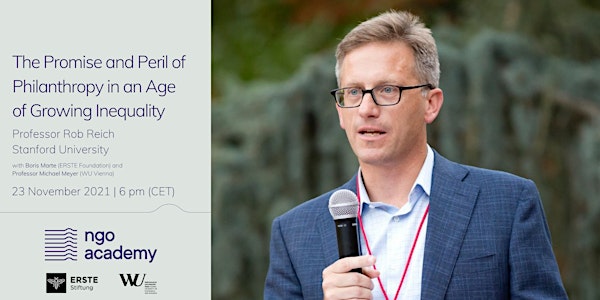 The Promise and Peril of Philanthropy in an Age of Growing Inequality
Online Keynote and moderated discussion with Rob Reich (Stanford University), Boris Marte (ERSTE Foundation) and Michael Meyer (WU Vienna).
Zu diesem Event
When the world's wealthiest man at the turn of the 19th century – John D. Rockefeller – sought to create a gargantuan foundation bearing his name, he was showered with public scorn and criticism by the U.S. Congress. The very idea of the foundation, said one skeptic, is "repugnant to the whole idea of a democratic society." We live in a second gilded age of massive and still growing inequality, and this age has also produced billionaire philanthropists. What is the promise and peril of philanthropy in the 21st Century?
In his NGO Academy Keynote, Professor Rob Reich (Stanford University) will draw from his extensive research and two books about philanthropy. Following, he will be joined by Boris Marte (CEO of ERSTE Foundation) and Professor Michael Meyer (Vienna University of Economics and Business) to discuss the complicated and dynamic role of philanthropy in CEE in this age of billionaires.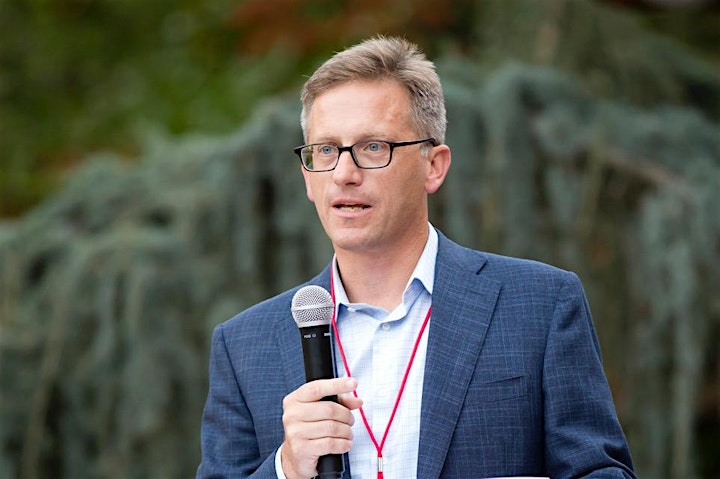 Rob Reich is Professor of Political Science at Stanford University, director of the Center for Ethics in Society, co-director of the Center on Rob ReichPhilanthropy and Civil Society, and associate director of the Institute for Human-Centered AI. He is the author of the new book System Error: Where Big Tech Went Wrong and How We Can Reboot (with Mehran Sahami and Jeremy M. Weinstein, 2021) and of two books on philanthropy, Just Giving: Why Philanthropy is Failing Democracy and How It Can Do Better (2018); Philanthropy in Democratic Societies (edited with Lucy Bernholz and Chiara Cordelli, 2016). His teaching and writing these days focuses on ethics, policy, and technology. He helped create the global movement of #GivingTuesday, and he is a board member of the magazine Boston Review, of Giving Tuesday, and at the Spencer Foundation.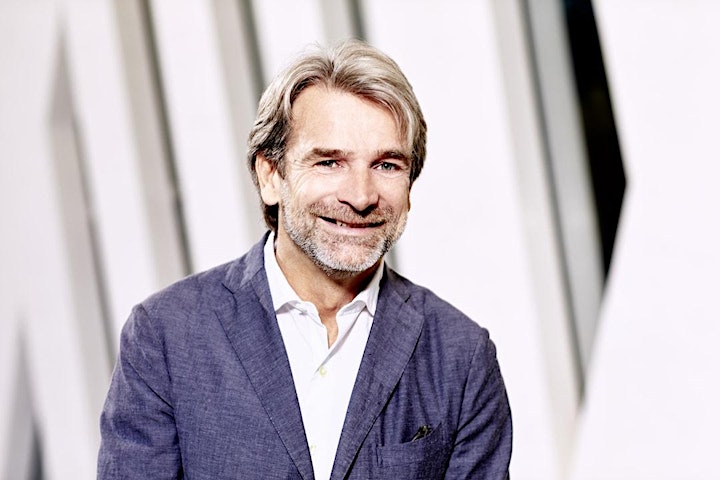 Boris Marte is CEO of ERSTE Foundation since October 2021. He was Head of Erste HUB, the innovation centre of Erste Group from 2012 until 2021. In that role he had been responsible for the development of numerous innovation projects of Erste Group, such as the banking platform George, the Erste Financial Life Park (FLiP) and Erste Group's #glaubandich identity communication. He returned to the Managing Board of ERSTE Foundation in 2016, which he had previously been a member of between 2008 and 2012. Prior to working for Erste Group, Boris Marte held various positions in politics as a Member of the Cabinets of the Vice Chancellor and Federal Minister for Science and Research (1991-1995) and of the Cultural Commissioner of the City of Vienna (1997-2001). From 1998 until 2000, Boris Marte was responsible for the installation of the Holocaust Monument in the city of Vienna. In 1999, he published the book Die Neue Ordnung des Politischen – Die Herausforderungen der Demokratie im 21. Jahrhundert (Campus Verlag, Frankfurt/New York).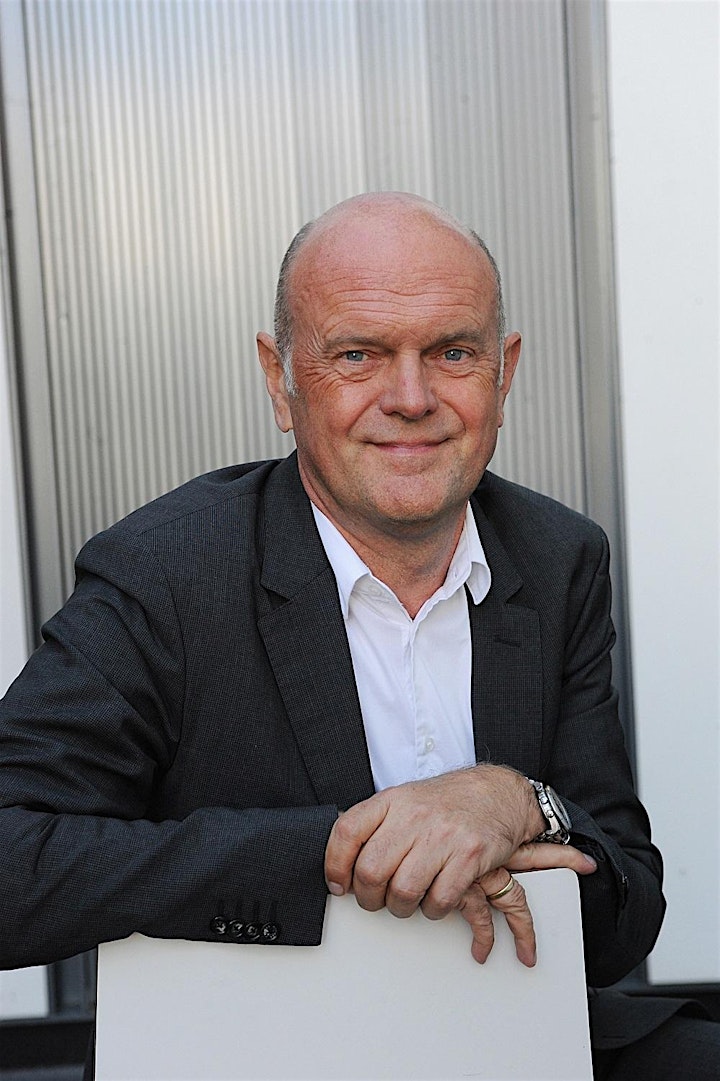 Michael Meyer is a Professor of Nonprofit Management at WU Vienna, where he serves as academic director of the CompeteMichael Meyernce Center for Nonprofits and Social Entrepreneurship. He is a member of the executive board of the EUCLID network, a European umbrella for Social Entrepreneurship and Civil Society. He is also in the steering committee of the NGO Academy, a program founded be Erste Foundation and WU. Michael's current research focuses on urban civil societies, managerialism, nonprofit governance, civic participation (volunteering, giving), and social entrepreneurship. His teaching and training activities concentrate on leadership, organizational behavior, and team management.
About NGO Academy
NGO Academy aims to build up and strengthen skills and know-how in topics relevant to the development and sustainable implementation of projects within NGOs and Social Enterprises in Central and South-Eastern Europe. By offering a range of high-quality programmes for executives and members of these organisations, it enables building up capacity, as well as transnational networks within its community. NGO Academy is a joint project of ERSTE Foundation and Vienna University of Economics and Business (WU Vienna).
More information about NGO Academy: ngoacademy.net