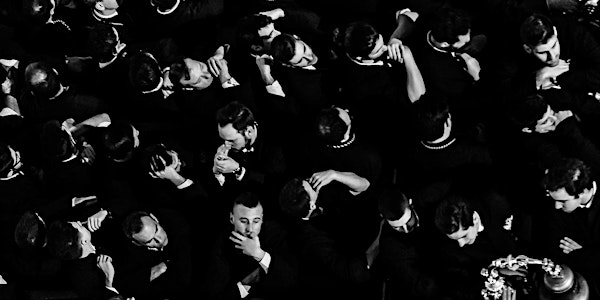 Vernissage "Exposición Retrospectiva" Santiago Martinez de Septién
Opening of the Exhibition of Santiago Martinez de Septién "Exposición Retrospectiva" at Fabrica de las bragas
When and where
Location
Competa Fabrica de las 29754 Cómpeta Spain
Refund Policy
Contact the organizer to request a refund.
About this event
Opening of the Exhibition of Santiago Martinez de Septién
"Exposición Retrospectiva"
at Fabrica de las bragas
RETROSPEKTIVE Exhibition Santiago Martinez de Septién
First retrospective exhibition of the work of Santiago Martínez de Septién in Spain.
The exhibition, which includes more than a dozen photographs, provides a selected insight into the work of the Spanish artist. It traces his career, from his beginnings in black and white, through his more minimalist phase, to his most recent works, which are more akin to street photography and delve into color with thoughtful composition and a firm commitment to verticality.
The most comprehensive retrospective to date, showcasing the author's unique visual language in the final years of his career.
About his photography they said:
"Santiago's work and its conceptual, theoretical and, above all, emotional development are truly surprising and evocative. One could define his photography as a poetics of life, a poetics of friendly environment. His discourse is seemingly simple, but it is full of messages, of spiritual power and creative intelligence."Fernando Portillo Guzmán. Punto Ciego Gallery
The photography of Santiago Martínez de Septien is characterized not only by the fact that it describes itself, but also by the precise organization of the forms and figures that appear in the image. He contributes with his gaze to the subjective recovery and confirms the universal language of photography, which consists in stopping the time that has already passed.
FRANCISCO PUÑAL SUÁREZ, Mundiarium
The exhibition features some of his most famous works, which have won numerous international awards, including from
"Taking Ballet Lessons" por la que fue nombrado "descubrimiento del año" en los "Latín IPA" y finalista los "Lucie Awards" celebrados en el Carnegie Hall de Nueva York en Octubre del 2018,
"The summer is now behind us..." primer premio en los "Chromatic Photo Awards 2019"
"Coronavirus Confinement", su obra más popular con numerosos reconocimientos en los que sobresalen el "Vienna International Photo Awards 2020", los "Minimalist Photography Awards" por los que fue nombrado "Street Photographer of the year 2020" y finalista en los premios que concede todos los años la "Street Photographers Foundation." entre otros.
His works have been shown in several international exhibitions in various cities around the world, including New York, Paris, Vienna, Los Angeles, Siena, Okinawa, Bangkok and Manila.