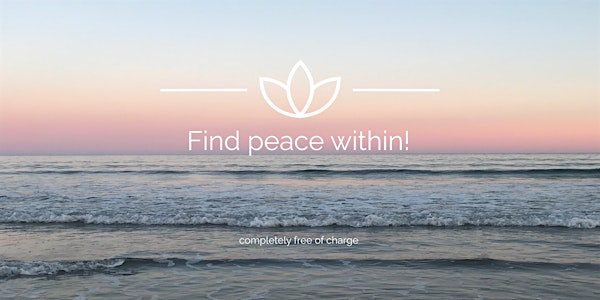 Wemediate: Meditation and Yoga Workshop
Have a moment for just yourself. Take some time to enjoy the peacefulness within.
When and where
Location
Postgasse 13 13 Postgasse 1010 Wien Austria
About this event
Hi there!
Sahaja Yoga Meditation is a simple, time-honored technique to achieve a calm and peaceful state of mind. It takes you beyond mental, emotional, and physical activity and allows you to experience your true self which lies within.
Our classes are specifically designed to get you effortlessly into a genuine meditative state.
We usually start out with a short introduction, followed by a practical workshop and a general question and answer session in which we also share tips on how to meditate at home by yourself. Also, you don´t need to bring any special yoga mats or clothing. Most of the time we will just sit on chairs or on the floor.
And remember this is all completely free of charge. Mainly because we are all volunteers with the goal to make this great meditation technique accessible to anyone who might need it.
The idea is that you don't do yoga - you Achieve Yoga!
And if you just can't wait check out our website and try our online meditation introduction.
wemeditate.com