Dieses Event ist beendet.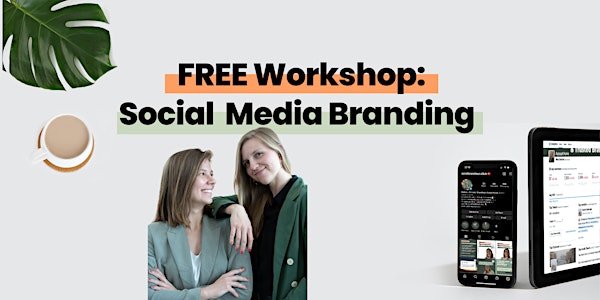 Workshop: Social Media Branding for #Solopreneurs
2 hours dedicated to you: Learn how to brand your social presence, find the right tone for your community and ask all your questions on SM.
Rückerstattungsrichtlinie
Kontaktieren Sie den Veranstalter, um eine Rückerstattung anzufordern.
Zu diesem Event
Are you tired of 'trial-and-error' posting without results on social media?
And have little to no time to work on your social presence?
Then start here: We'll help you kick-start your social media profiles and answer your trillion burning questions to help you stick at it.
What's in it for you?
• How to brand yourself using the fast lane (5-Step Process)
• Day-to-Day Process for Social Media Work on a tight schedule
• Spill the tea about platform specific community management
• Ask me anything session: working on your problems & brand
The benefits?
• small groups = more time for your specific needs
• digital = 100% free
• you'll walk away with a first draft (or good idea) for your branding
• you'll have a process to build momentum for your social presence
Here's the details:
Dec 6, 2022- 5.00 pm to 7.30 pm
Please come with lots of questions so I can help you as much as I can.
Ever asked yourself these questions?
How can I brand my social presence for the win?
Can I use social media as an alternative landing page?
How do I find the tone for my audience so they feel connected?
Is there a process to ensure I stick to my good social posting intentions during my busy work weeks?
Then this workshop is for you.
Sign up right now to get answers - see you there!
Interested to start with weekly social media and PR tips first?
Join here: www.solobrandeur.com