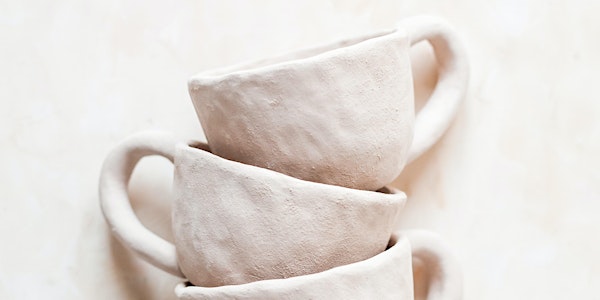 Yoga + Brunch and Clay Date at Brick-15 Vienna March 2023 - Sold Out
A symbiosis of the benefits of yoga and clay.
When and where
Location
Brick-15 21 Herklotzgasse 1150 Wien Austria
Refund Policy
Refunds up to 7 days before event
About this event
YOGA & CLAY - SELF-EXPRESSION & MINDFULNESS
A symbiosis of the benefits of yoga and clay. A fusion of two worlds, with calming, soothing and healing properties. The contact with clay is a direct connection to nature, it provides a grounding approach to ourselves and our surroundings.
+ BODY AWARENESS YOGA PRACTICE
It's time to love your body. In this body awareness practice you will notice how various parts of your body are feeling and responding. Most of the day we are engrossed in the activities of the mind, and are not always aware of what our physical body is experiencing. Explore and stay curious.
"Yoga is the artwork of awareness on the canvas of body, mind, and soul." - Amit Ray
+TURNHALLE BRUNCH
Buffet style vegetarian brunch with vegan options + choice of Prosecco or Juice and one hot beverage with the choice of Cappuccino/Chai Latte or Tea.
+ CLAY HANDBUILDING WORKSHOP
Fragile. Tender. Soft. Stable.
Well nourished, we will draw our senses back inward from a vibrant environment to connect with the softness of clay. We will introduce you to the process of working with this natural material and you will learn how much pressure is needed to expand and shape it in your hands.
During our clay workshop the focus will be on the sense of touch to shape your individual cup or bowl. So you can connect to you creative self and follow your intuition. There is time and space to find your meditative flow in creating a piece of art. Invite curiosity and play to lead your way.
Your piece will be fired and glazed by us. You will be notified as soon as it is ready to be picked up to find it's new home. Usually it takes about 6 weeks.
Besides your hands the handbuilding technique includes the use of wooden tools to shape the form. This workshop does not include any work on the potter's wheel.
Prior knowledge of yoga as well as working with clay is not required.
ABOUT INSYNC CLUB
INSYNC stands for Soul Food + Yoga + Naïve Art + Community
SYNC, short for "synchronize" stands for making things work together.
We love to share our deep love for plant-based food, movement, and art with a community. Our events are all about finding connection to ourselves and others, invoking creativity, sharing delicious food and simply moving in a way that feels good.
"My dream is to invoke creativity in you to let you be in sync with all that you do and create, and to make things work together. Remember, you are never alone in this journey of self-transformation and healing. We always grow together. "
— Andrea Founder of INSYNC CLUB
More info about upcoming events on our website. Click here.